Here is the latest in a series of examinations into urban legends about music and whether they are true or false. Click here to view an archive of the music urban legends featured so far.
MUSIC URBAN LEGEND: The Temptations' "Papa Was a Rolling Stone" won a Grammy for Best R&B Instrumental!
"Papa was a Rolling Stone" was likely the last massive hit song for the Temptations…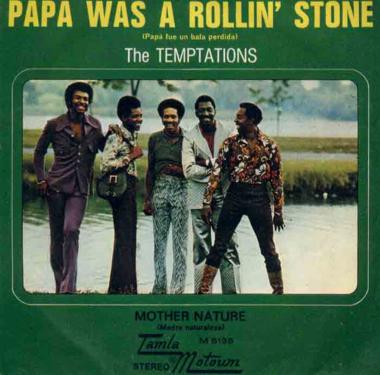 Released in 1972, it was a #1 hit song. It was featured on their 1972 album, All Directions…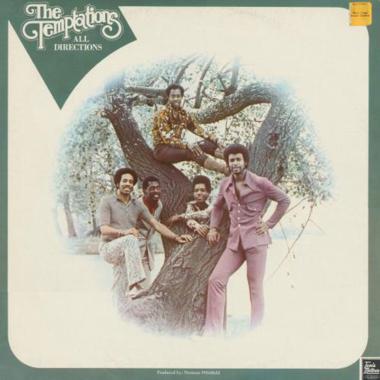 The song was written by Norman Whitfield and Barrett Strong for the Motown group The Undisputed Truth in 1971. Soon, though, Whitfield felt that the song would also work well with another group he produced, the Temptations (it was common at the time for a Motown producer to have multiple groups he was producing to release the same song – he did it frequently with the Undisputed Truth and the Temptations).
The Temptations were a bit hesitant to release the song, thinking it was going to flop. That said, one Temptation in particular REALLY had a hard time with the song. The song was done with the Temptations alternating lyrics, playing siblings who are telling the story of their father's life and death.
Whitfield assigned Dennis Edwards the famous opening to the song, and Edwards resented it greatly. If you know the song, you know it opens with:
It was the 3rd of September/That day I'll always remember/'cause that was the day/that my daddy died.
Well, Edwards' father had, in fact, died on September 3rd, and he resented Whitfield for exploiting that fact (although Whitfield, naturally, pled ignorance).
Whitfield's production of that part of the song, where he would make Edwards perform that one line over and over and over again until Edwards got the bitter delivery Whitfield wanted, was ultimately the straw that broke the Temptations' back regarding Whitfield, and they fired him after this album.
Still, it WAS a huge hit, and it was critically lauded.
What it was lauded FOR, though, was pretty interesting.

The song won for Best R&B Vocal Performance by a Group and Best R&B Song.
However, it ALSO won Best R&B Instrumental!!!
How, you might ask, could a song with such famous lyrics win the Grammy for Best Instrumental?
Well, on the album, the song was almost 12 minutes long.
This is because there was an extensive instrumental break on the tune.
When the song was released as a single in the United States, it had an A-side and a B-side.
The A-side was an edited down version of the song, sans the long instrumental break.
The B-side was the instrumental break.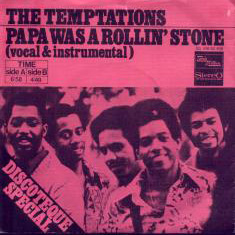 And it was that B-Side that ended up winning the Grammy for Best R&B Instrumental!!
Pretty darn freaky.
The legend is…
STATUS: True
Feel free (heck, I implore you!) to write in with your suggestions for future urban legends columns! My e-mail address is bcronin@legendsrevealed.com