Here is the latest in a series of examinations into urban legends about TV and whether they are true or false. Click here to view an archive of the TV urban legends featured so far.
TV URBAN LEGEND: When Season 8 went to a Final 13 instead of a Final 12, that caused trouble due to a porn company owning all American Idol phone numbers beyond #1-12.
When Simon Cowell claimed that he and the American Idol producers huddled up and determined at the last moment (during the "Wild Card" round, where the judges got to pick an additional 3 contestants to join the 9 contestants that had been voted in by the public) that American Idol Season 8 would have 13 final contestants instead of the typical 12, a lot of people doubted him, figuring that it was something they had planned in advance.
That might be true, it might not be true, but one thing going in Cowell's favor is the situation with American Idol's phone numbers.
On American Idol, they use the same phone numbers every year for the Top 12.
1-866-IDOLS-01, 1-866-IDOLS-02, etc.
All the way to 1-866-IDOLS-12, as seen here on Adam Lambert earlier this season…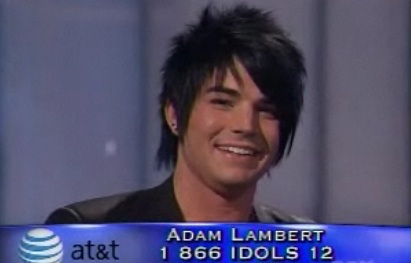 However, they never used past 12, because American Idol did not have OWN the phone number for 1-866-
43657(IDOLS)-13. Nor do they own 1-800-43657-00.
Who does?
Both numbers are owned by a sex line, hoping that people, I don't know, accidentally stumble upon them and just say, "What the heck, I'm here already, I might as well talk to some 'hot and horny girls'!"
It's an interesting approach, but it's what they went with, so for the Top 13, the final contestant, Alexis Grace, was given the phone number 1-800-IDOLS-36.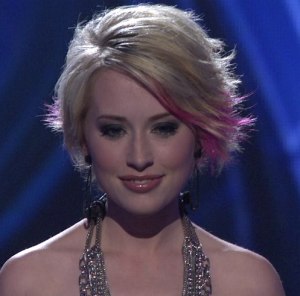 Grace made it through, so luckily, it did not seem to affect the voting.
Still, pretty darn hilarious.
The legend is…
STATUS: True
Feel free (heck, I implore you!) to write in with your suggestions for future urban legends columns! My e-mail address is bcronin@legendsrevealed.com