Here is the latest in a series of examinations into urban legends related to amusement parks and whether they are true or false.
AMUSEMENT PARK URBAN LEGEND: Riders of The Simpsons Ride at Universal Studios Orlando were unexpectedly doused with vegetable oil during a ride!
After a long and popular tenure at Universal Studios (both Orlando AND Hollywood branches), Back to the Future: The Ride became a thing of, well, you know…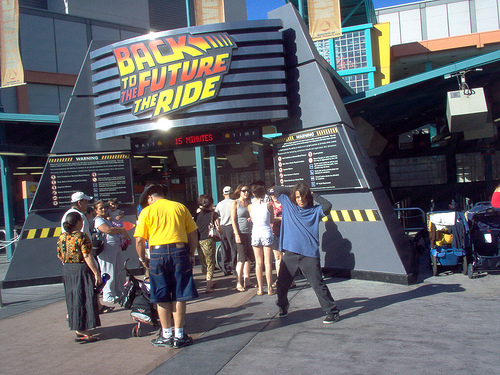 It was replaced by what has become one of the most popular amusement park rides of all-time, The Simpsons Ride.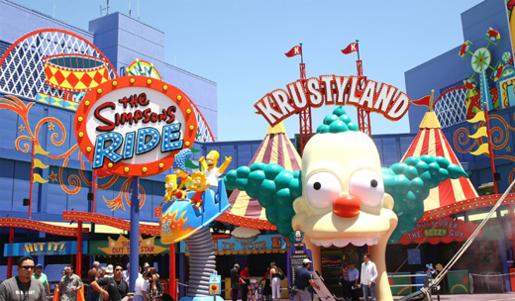 The Simpsons, as they are wont to do, even made self-referential fun of the fact that they are replacing Back to the Future, with a video that plays as people wait on lie that works in Doc Brown from Back to the Future…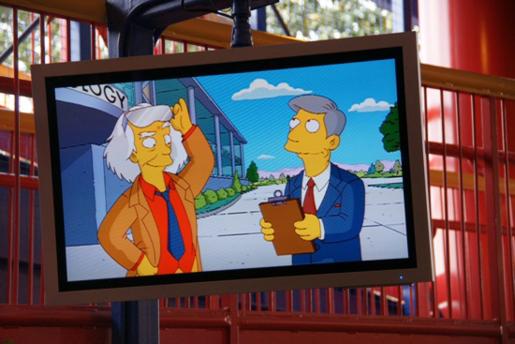 Christopher Lloyd even voices Doc Brown for the short video (which features Professor Frink going back in time to try to stop Krustyland from taking over from Doc Brown's Institute of Future Technology, only to inadvertently CAUSE the ruination of the Institute, allowing Krusty to take over).
The ride was the fastest ride to ever reach one million customers, which it achieved in July of 2008, only months after opening in May of 2008.
However popular it was, fans of the rides were likely NOT fans of something that happened on June 13th of 2008.

As you might know, Lisa Simpson on the Simpsons is a vegetarian, but I don't think even she would appreciate the fact that a mechanism broke down during the ride, dousing all the people riding the ride with vegetable oil (or at least something that was basically vegetable oil)!!!
No one was injured, and the riders were given a change of clothing and allowed to shower at the park.
Universal Studios did not know how the oil got there.
Luckily for Universal, no one was lawsuit-mad, and after their dry cleaning was paid for, everyone lived happily ever after.
I just still want to know where that vegetable oil came from! How weird is that? Vegetable oil?!?
The legend is…
STATUS: True
Feel free (heck, I implore you!) to write in with your suggestions for future installments! My e-mail address is bcronin@legendsrevealed.com.