Here is the latest in a series of examinations into urban legends related to amusement parks and whether they are true or false.
AMUSEMENT PARK URBAN LEGEND: Cinderella's Castle at Disney World is designed to be able to be broken down in the event of a hurricane.
Cinderella's Castle is a major tourist attraction at both the Magic Kingdom in Walt Disney World….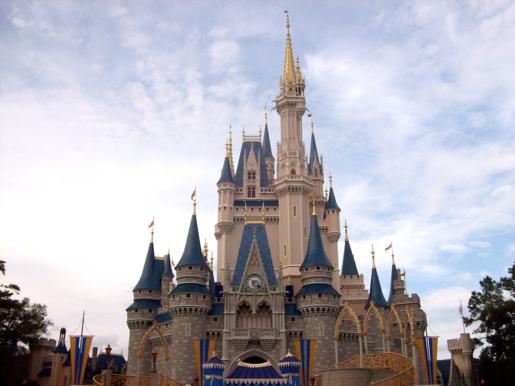 AND in Tokyo Disneyland…
For something as fairly straightforward as Cinderella's castle, it sure has drawn a lot of untrue stories over the years.
The simplest false story about the castle is the notion that bricks are involved in the building of the castle. That's just plainly untrue – it's just made to LOOK like brick and stones are used to make it.
However, an explanation for what it REALLY is made out of is also off the mark a bit, as well. The castle is often described as being made out of fiberglass (besides, of course, the concrete and steel foundation). While there ARE fiberglass aspects to the castle, the majority of the castle is instead made out of fiberglass-ESQUE material, specifically it is carbon fiber reinforced gypsum plaster. As you might imagine, "it's made out of fiberglass" is a lot easier to relay than "it's made out of carbon fiber reinforced gypsum plaster," which would explain the confusion.
A story about Cinderella's Castle that is even more fanciful is the notion that the castle is designed so that it could be taken apart in case of a hurricane, as Orlando is certainly susceptible to hurricanes.

Well, while the spires and all that stuff CAN be removed, it is specifically NOT designed to be taken apart in case of a hurricane.
For one, it would take days to take it apart – not very useful in case of a hurricane.
For two, you would need special 300 foot cranes to take it apart – again, not very useful in case a hurricane is coming.
Instead, then, Disney just built the castle so that it could survive an all-out hurricane.
It was built to easily withstand 110 mile per hour winds, and likely could survive even faster winds without incident.
I don't know where the story began, but I suppose the castle just doesn't look strong enough, and that's where it started. In any event, it's not true.
The legend is…
STATUS: False
Feel free (heck, I implore you!) to write in with your suggestions for future installments! My e-mail address is bcronin@legendsrevealed.com.