Here is the latest in a series of examinations into urban legends about music and whether they are true or false. Click here to view an archive of the music urban legends featured so far.
MUSIC URBAN LEGEND: Elton John wrote a song for a sports team that was gone before the song was even released.
In 1974, the World Team Tennis league was formed.
Team Tennis was played on a four colored tennis court with teams comprising of at least 2 men and 2 women.
The franchise Philadelphia Freedoms had Billie Jean King on their inaugural squad.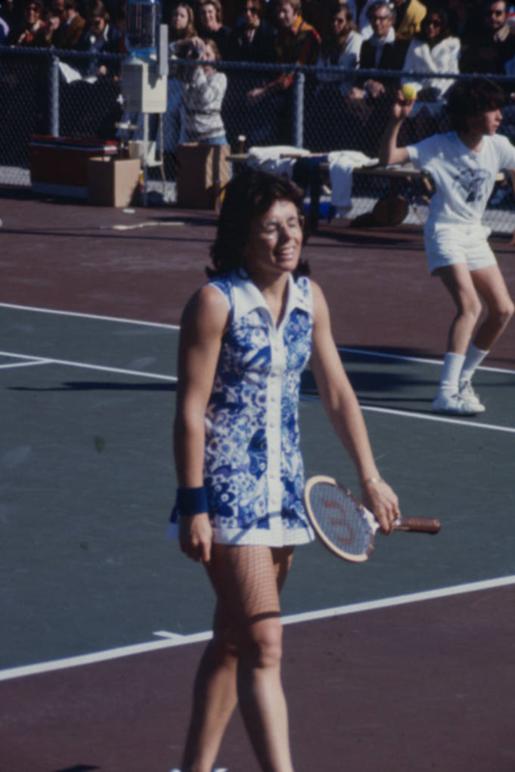 King's close friend, Elton John, wrote the theme song for the team.
The song, "Philadelphia Freedom," was released the next year as a single (not as a track on John's 1975 album, Captain Fantastic and the Brown Dirt Cowboy. That would be foolish!)
There was just one little snag.
By the time the song had come out, the team was finished!

You see, after the first season of World Team Tennis, the Philadelphia Freedom merged into the Boston Lobsters!
The song was a big hit, though! It hit #1 on the charts!
Almost thirty years later, the Philadelphia Freedom returned to World Team Tennis!
The current team's most famous player is James Blake, but a number of other famous players have served on the team, including Venus Williams, Jimmy Connors and Andre Agassi (seen here with a teammate)…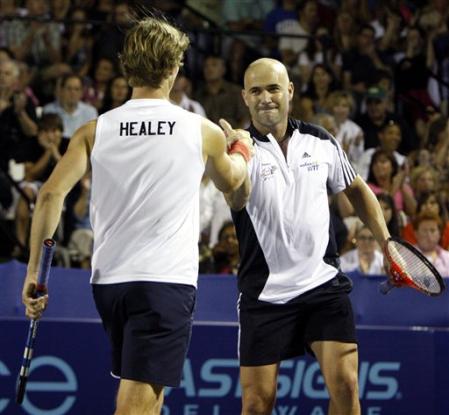 The legend is..
STATUS: True
Feel free (heck, I implore you!) to write in with your suggestions for future urban legends columns! My e-mail address is bcronin@legendsrevealed.com