Here is the latest in a series of examinations into urban legends about music and whether they are true or false. Click here to view an archive of the music urban legends featured so far.
MUSIC URBAN LEGEND: The original recording of Jimi Hendrix on Happening With Lulu was saved by being hidden on an old tape by a BBC engineer.
Lulu (born Marie Lawrie) was a young Scottish singer (and I mean young, she's only 60 now!) who had a hit with the title track of the film, To Sir With Love, where she played a student of Sidney Poitier's "Sir" character.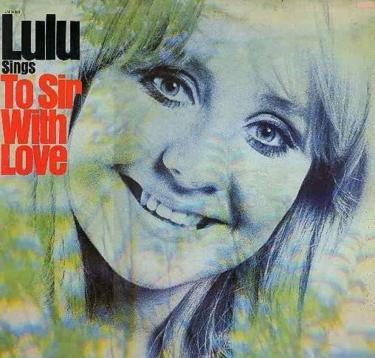 In the late 60s, Lulu hosted her own live variety show on the BBC called (among a few different names over the seven plus years it was on the air) "Happening for Lulu," which was a pretty standard variety show (besides being live, which was certainly a bit of a novelty).
However, Lulu was a pretty darn cool lady, so she tried to get acts that you wouldn't normally expect to see on a variety show hosted by the lady who sang "To Sir With Love."
The epitome of that attitude was when she had Jimi Hendrix on the show in early 1969.
Hendrix opened with "Voodoo Child"…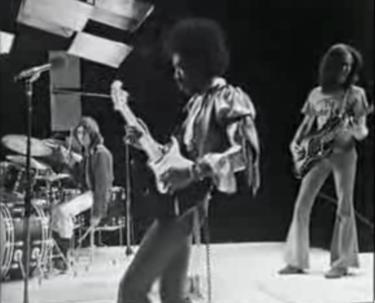 He was then scheduled to play "Hey Joe" and then perform a short duet with Lulu as the credits rolled.
However, Hendrix clearly did not want to do that, so first he performed an extended intro to "Hey Joe" and a few verses…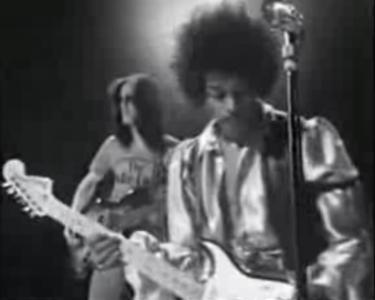 before abruptly halting the show to proclaim "We'd like to stop playing this rubbish and dedicate a song to the Cream regardless of what kind of group they might be. I'd like to dedicate this to Eric Clapton, Ginger Baker, and Jack Bruce."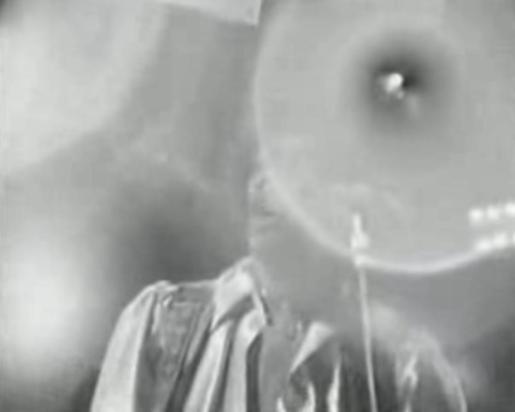 and they then went into a feedback-fueled version of the Cream song "Sunshine of Your Love"…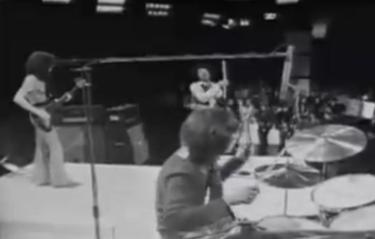 By now, Hendrix had not only gone past the time for him and Lulu to do a duet, he was now actually past the allotted time for the program, and the live program was now cutting into the BBC's 6 O'Clock News!!!
They were cut off and the show ended.
The next day, the basic report was about how "arrogant" Hendrix was and "insulting" to Lulu. She obviously didn't care, as she had Hendrix over to her flat that night with her and her soon-to-be-husband, Maurice Gibb.
In any event, the legend is that although the rules were at the time that all video tapes were wiped for re-use, an engineer couldn't help but save Hendrix's performance and hid it on a tape containing a documentary about trains, which is where it stayed, forgotten until found years later.

That's BASICALLY true, but it makes the whole thing sound a bit more interesting than it really was.
Yes, an engineer by the name of Bob Pratt did all rock and roll fans a great service when he did precisely that, save the Hendrix performance on to a tape. And while I do not know for a fact that it was on a tape with a documentary about trains, it seems likely, because what Pratt did was actually quite common at the time – it was practically standard for engineers to save on to "junk" tapes various performances that they liked. And yeah, the tapes were "forgotten," but that's only because there were a lot of them, and they were all basically stored in the same place, which was on the floor in the engineering room.
One of the problems was back then, you really were not allowed to re-run material more than twice, and that was twice just in a two-year period – you had NO rights beyond that to run aired material. When that changed during the mid-70s, then suddenly all of this saved footage became very valuable, and they were repackaged for various compilations.
And the Hendrix one was aired on the popular rock program, The Old Grey Whistle Test.
So was it a very cool thing that Pratt did?
Certainly.
It just wasn't as outlandish as some tellings of the story make it out to be, because Pratt's actions were fairly normal (if very cool) for the day.
The legend is..
STATUS: True
Feel free (heck, I implore you!) to write in with your suggestions for future urban legends columns! My e-mail address is bcronin@legendsrevealed.com