Here is the latest in a series of examinations into urban legends about TV and whether they are true or false. Click here to view an archive of the TV urban legends featured so far.
TV URBAN LEGEND: The Golden Girls spun out of a joke at an NBC function introducing the 1984-85 NBC lineup.
Few shows were quite as surprising of a hit as The Golden Girls, which ran from 1985-1992 and starred three veteran sitcom actresses (Bea Arthur, Betty White and Rue McClanahan) and a longtime community theater actress who had only recently received her breakout role in her late 50s in the hit 1982 play, The Torch Song Trilogy, Estelle Getty (Getty shockingly was over a year younger than Arthur, who played her daughter – wigs and makeup can do wonders!). The show centered around three older single women moving in together (along with the mother of one of the women) to share a condominium in Miami. The show was a major success, anchoring NBC's Saturday night lineup for years. It was a top ten show in the Nielson ratings its first six seasons.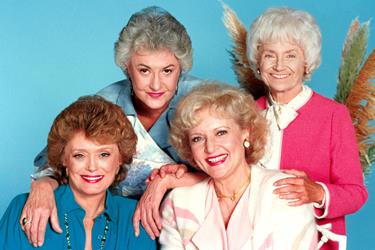 The show was remarkably progressive for the era (following in the footsteps of Arthur and McClanahan's previous series, Maude), dealing with all sorts of notable social issues of the era, from gay rights to the plight of the homeless to discrimination against people living with HIV. It was also a critical smash, winning Emmys for literally every member of the main cast (Getty won Best Supporting Actress for the show's third season and the other three each won for Best Lead Actress in the show's first three seasons, with White going first, then McClanahan and then finally Arthur). The show also spun off the hit show Empty Nest (in an indirect manner, as I detailed in an old TV Legend). It's surprising, in an industry that tends to devalue older performers, that a show starring women in their 50s and 60s would be greenlit, let alone become a hit show. Naturally, then, the origins for The Golden Girls are strange. The show, you see, began as a joke.

I am sure most readers are familiar with network upfronts, but just in case, network upfronts are the presentations that television networks make in May debuting what their schedule will look like in the fall. This gives advertisers time to decide which shows it wants to advertise with then and pay their advertising money "up front" (which is cheaper than buying after the show becomes a hit). As you would imagine, the networks try to make their new shows look as appealing as possible to garner as much ad money as they can get. As a result, the upfronts tend to be a star-studded affair, with all the biggest television stars there to glad-hand advertisers. In May 1984, the NBC upfronts were no different. The biggest show for NBC in their upcoming fall schedule was the slick police drama Miami Vice (which did, in fact, turn out to be a major hit series, as well).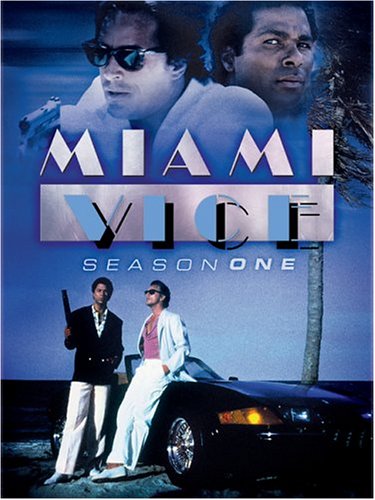 NBC was doing an all-star special and one of the skits starred two of their older actresses, Doris Roberts (from Remington Steele)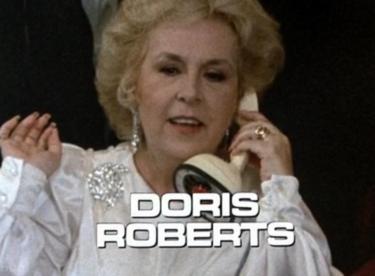 and Selma Diamond (from Night Court, which had just recently debuted as a midseason replacement in January 1984).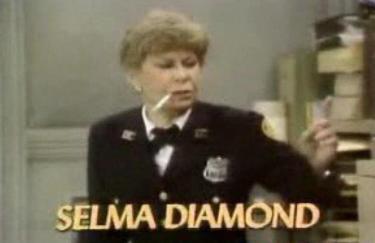 The skit revolved around Diamond mishearing the name of NBC's new show as "Miami Nice" instead. She jests that the show must be about a bunch of old people in Miami playing pinochle. The skit got a big laugh, particularly from the NBC executives, who also thought, "Hey, there might be an actual show there" (specifically Warren Littlefield, senior vice president for NBC entertainment under Brandon Tartikoff).
A few weeks later, two TV producers, Paul Witt and Tony Thomas, were pitching Littlefield on a series about a young female lawyer. Littlefield turned them down, but he asked them to pitch him on "Miami Nice," instead. Witt was incredulous, but Littlefield insisted him that he was very serious about the concept, so Witt went back to his wife, fellow writer Susan Harris (who presumably was going to be a writer for the proposed female lawyer show) with the idea and she wrote up a pilot script. Littlefield LOVED it. The show debuted the following year and the rest is television history.
The legend is…
STATUS: True
Thanks to Jon Anderson of the Chicago Tribune and Nicholas Fonseca of Entertainment Weekly (working 24 years apart) and Susan Harris for the information!
Feel free (heck, I implore you!) to write in with your suggestions for future installments! My e-mail address is bcronin@legendsrevealed.com.