Here is the latest in a series of examinations into urban legends about TV and whether they are true or false. Click here to view an archive of the TV urban legends featured so far.
TV URBAN LEGEND: Perry White was nearly played by a black actor on Lois & Clark: The New Adventures of Superman.
The issue of color blind casting for film and television adaptations of comic book properties has long been a controversial subject for fans. The simple fact of the matter is that most famous comic book properties are fifty, sixty and in some cases, nearly eighty years old and back in 1938, 1956 or 1961, it was just highly unlikely that African-American characters were going to be included in the supporting cast of the comics. Therefore, movie studios casting these films and TV series today now take that into account and look for a more diverse cast. This is nothing new, of course. Batman Returns was originally going to include Billy Dee Williams as Two-Face and had Tim Burton remained on the Batman films, it is likely that Marlon Wayans would have been Robin in the third Batman film. Both of those roles, though, were eventually cast with white actors (Tommy Lee Jones and Chris O'Donnell, respectively). Recently, though, there have been some changes. 2002 saw the late Michael Clark Duncan cast as Kingpin in the Daredevil film. 2013 saw Laurence Fishburne play Perry White in Man of Steel. Just recently, Mehcad Brooks was cast as James "Jimmy" Olsen in the upcoming CBS Supergirl TV series.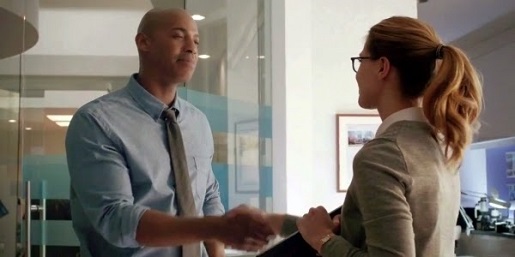 Interestingly enough, though, Perry White was almost played by a black actor twenty years ago on the ABC TV series Lois & Clark: The New Adventures of Superman. Find out what happened!

TV writer and producer Deborah Joy LeVine was the creator of Lois & Clark: The New Adventures of Superman, which debuted in the fall of 1993.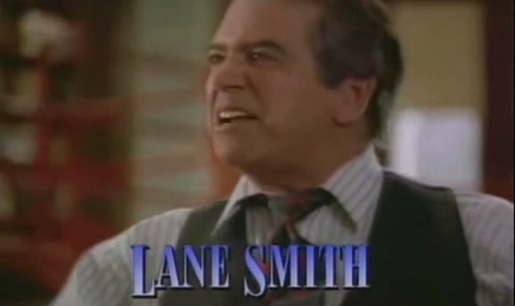 As you can tell from the title of the series, the show was originally intended to be more about the relationship between Lois Lane (played by Teri Hatcher) and Clark Kent (played by Dean Cain) than it was about Superman himself. As LeVine recalled to Larry Tye in his excellent book, Superman: The High-Flying History of America's Most Enduring Hero:
Just doing a show about a heroic guy who helps people was not that interesting to me. I was much more interested in what his problems were emotionally, how he falls in love with Lois, who is pretty horrible to him. I told ABC I didn't want to do Superman but I would love to do a show that was a love story between this alien and this Earth woman he knows he probably never will be able to have a real relationship with. I wanted to do it as a romantic comedy.
In a lot of ways, LeVine was echoing the changes that John Byrne had made to the Lois and Clark dynamic when he led the reboot of the Superman titles in the mid-1980s. So in that sense, her take on Clark and Lois was not dramatically different than what fans were somewhat used to already (and it was not like Christopher Reeve and Margot Kidder's interactions were not already key parts of the Superman series of films).
A more noticeable change, then, came when LeVine pushed for actor James Earl Jones to play Perry White on the series. LeVine told Tye that Jones was very interested in the role but she ended up not getting anywhere with either Warner Bros. TV or ABC. She recalled, "the fact that he was black was anathema to a lot of people." Lane Smith ended up getting role and, to be fair, Smith was excellent as Perry White.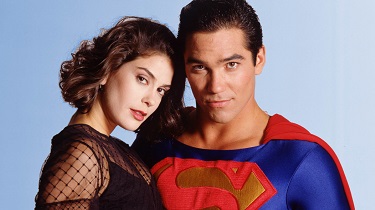 Jones ended up playing a role at the end of Season 1 (LeVine's only season as the showrunner of the series), as Franklin Stern, who ends up as the publisher of the Daily Planet after Lex Luthor purchased the newspaper and shut it down.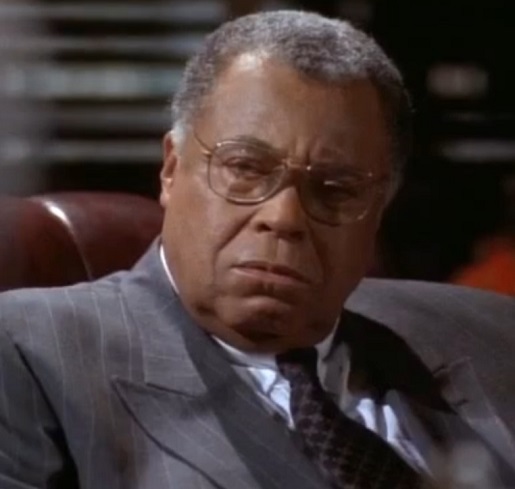 The legend is…
STATUS: True
Thanks to Larry Tye and Deborah Joy LeVine for the information!
Feel free (heck, I implore you!) to write in with your suggestions for future installments! My e-mail address is bcronin@legendsrevealed.com.
Be sure to check out my Entertainment Urban Legends Revealed for more urban legends about the worlds of TV, Movies and Music!