Here is the latest in a series of examinations into urban legends about music and whether they are true or false. Click here to view an archive of the movie urban legends featured so far.
MUSIC URBAN LEGEND: Gram Parson wrote "Wild Horses."
Legendary country-rock pioneer Gram Parsons passed away in 1973 at the far too young age of 26. Parsons was a member of both the Byrds and his own band, the Flying Burrito Brothers. In 1970, he released the song "Wild Horses" one year before the Rolling Stones released the song…
Parsons and Keith Richards of the Rolling Stone became close friends after meeting in 1968…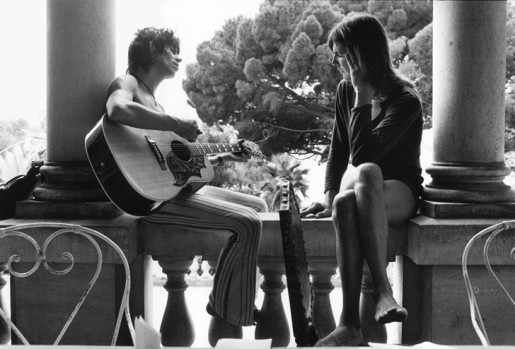 Over the years, the legend has been that Parsons actually wrote "Wild Horses," not Richards and Mick Jagger. Is that true?

I don't believe so, no.
I think that there is little doubt that Parsons influenced Richards greatly as a songwriter, and the change in Richards as a songwriter, in turn, influenced Jagger. So if you wished to argue that there is no way that Richards would have written "Wild Horses" without his friendship with Parsons, I would tend to agree with you. It is one of the Rolling Stones' most beautiful songs and it definitely does show a departure from their earlier work…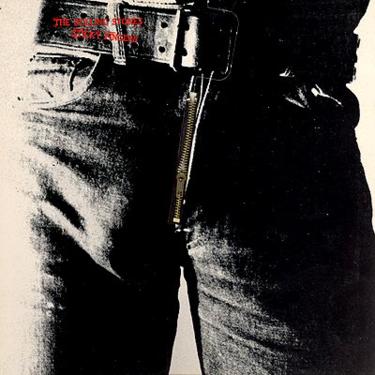 However, at the same time, there really is just no good evidence that Parsons wrote the song other than it sounds like a Gram Parsons' song.
In an old legend about whether the song was based on something Marianne Faithful told Mick Jagger after she almost overdosed, I went into the details about the making of "Wild Horses," and while Parsons was certainly around at the time, both Jagger and Richards are pretty explicit about the writing of the song.
Since that time, Richards' also released an autobiography, Life, and he addressed the story of "Wild Horses" there, as well, writing:
"'Wild Horses' almost wrote itself. It was really a lot to do with, once again, f—ing around with the tunings. I found these chords, especially doing it on a twelve-string to start with, which gave the song this character and sound. There's a certain forlornness that can come out of a twelve-string. I started off, I think, on a regular six-string open E, and it sounded very nice, but sometimes you just get these ideas. What if I open tuned a twelve-string? All it meant was translate what Mississippi Fred McDowell was doing – twelve-string slide – into five-string mode, which meant a ten-string guitar."
Parsons never took credit for the song. Richards and Jagger have never GIVEN him credit for the song.
I suppose they could theoretically be lying, with the theory being that Parsons didn't want to make a fuss, but come on, that's a huge reach and one without any evidence to back it up.
I think the most likely scenario is that Parsons effectively inspired the song by influencing the way Richards was writing songs at the time, hence it sounding like the type of song that Parsons would have written.
The Gram Parsons' fan website, GramParsons.com, addressed the matter, as well, noting:
Gram did not write Wild Horses although he was the inspiration for the song. Wild Horses was actually written by Keith Richards and Mick Jagger (it is widely held that the song was originally written for Gram to sing, an idea that was refused by the record label). The Rolling Stones did allow Gram to record the song before the Stones themselves had recorded it (a first for the Rolling Stones). Gram did however arrange the version of Honky Tonk Woman that the Stones later called Country Honk and was also the key inspiration for The Stones' "Country-ish" movement following Exile On Main Street.
I think that is a fair take on the situation.
The legend is…
STATUS: False
Thanks to Keith Richards' for the quote and thanks to Larry Klugg of GramParsons.com for his take on matters.
Feel free (heck, I implore you!) to write in with your suggestions for future urban legends columns! My e-mail address is bcronin@legendsrevealed.com