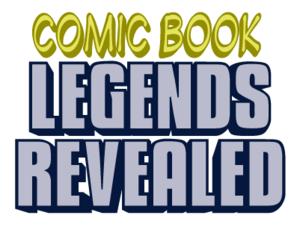 Welcome to the seven hundred and forty-sixth in a series of examinations of comic book legends and whether they are true or false.
Each part of this week's legends has their own link.
X-Men: Who Actually Coined the Term 'Homo Superior'?
The Comic That Caused Bernard Krigstein to Quit EC Comics!
What Happens When Four Pages of a Comic Book Go Missing Right At Deadline?
If you really don't want to post comments on Facebook, you can comment on the article here, if you'd like. I'll see them!