Here is the latest in a series of examinations into urban legends about TV and whether they are true or false. Click here to view an archive of the TV urban legends featured so far.
TV URBAN LEGEND: Kirk never actually ever said, "Beam Me Up, Scotty" on Star Trek.
It's funny, I've done legends like this one before, like on whether B.A. Baracus ever actually said "I pity the fool" on The A-Team or whether Gracie Allen said, "Goodnight, Gracie" on The George Burns and Gracie Allen Show, but I've left this one alone because I figured that it was too famous. And don't get me wrong, it IS pretty well known, but what about the people who DON'T know it? I figure I might as well get it out of the way for those folks, as well.
So here ya go, despite there being a whole lot of teleportation on Star Trek over the years…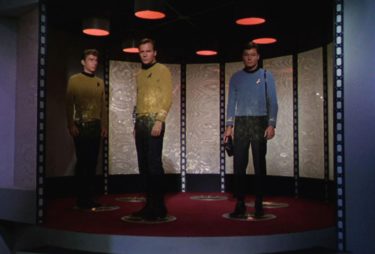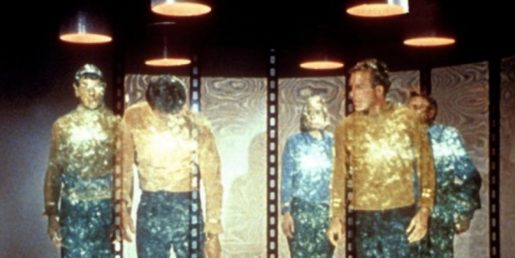 and Montgomery "Scotty" Scott (who also famously hid his right hand for most of the series) often being the one being the controls of the teleporter…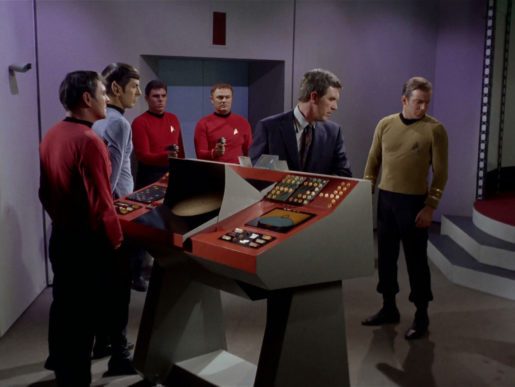 Did he ever use the phrase "Beam me up, Scotty"?
Tags: captain kirk, James Doohan, Montgomery Scott, Scotty, Star Trek
August 27th, 2019 | Posted in
TV Legends Revealed
|
No Comments