Here is the latest in a series of examinations into urban legends about basketball and whether they are true or false. Click here to view an archive of the basketball urban legends featured so far.
BASKETBALL URBAN LEGEND: When he was 25, Pete Maravich correctly identified when he would retire and when he would die.
"Pistol" Pete Maravich was a famous basketball player in the National Basketball Association and perhaps an even more famous college player (he played for Louisiana State University – LSU), where he is still the all-time leading scorer in NCAA Division I history (Maravich scored 3,667 points, even though he did not even play Varsity ball as a freshman).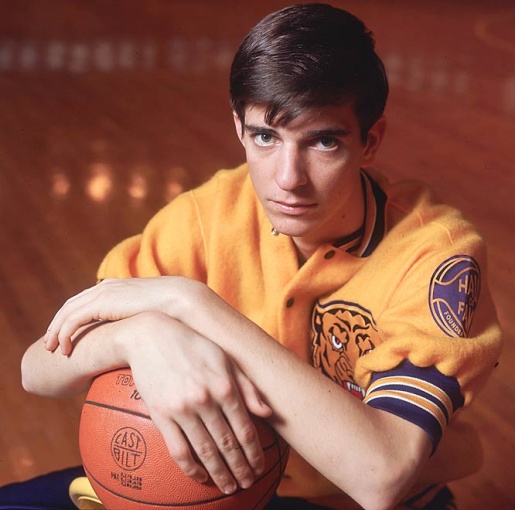 He was drafted third overall in the 1970 NBA Draft, and was named to the NBA All-Rookie Team in 1971.
He had an impressive NBA career, making the All-Star Game five times (1973, 1974, 1977-1979) plus making the All-NBA First Team twice (1976, 1977) and the Second Team twice (1973, 1978). He also lead the NBA in scoring in the 1976-77 season (31.1 points per game).
He suffered a leg injury in the 1977-78 season, and that ended up de-railing his career.
By the 1980 season, he was out of basketball for good after ten seasons in the game.
In 1988, at the age of 40, Maravich was playing a pick-up game at the First Church of the Nazarene in Pasadena when he suddenly collapsed died.
As it turned out, Maravich had an undiagnosed congenital heart defect. His left coronary artery was completely missing, forcing his right coronary artery to double in size attempting to make up for the missing artery.
Maravich's death was shocking and tragic. However, the most shocking thing about it was an alleged quote that Maravich made years earlier, during his fourth NBA season, at the age of 25.

He allegedly said to a reporter, "I don't want to play 10 years [referring to the NBA] and then die of a heart attack when I'm 40."
Pretty shocking, right?
Especially for a guy with no known history of heart problems in the family (his father died a year before Maravich of prostate cancer).
Well, looking into it, yes, Andy Nuzzo, a reporter for the Beaver County (Pennsylvania) Times published that interview with Maravich, including that quote, back in 1974.
So, shockingly enough, the legend is…
STATUS: True
Thanks to Andy Nuzzo for getting the quote!
Feel free (heck, I implore you!) to write in with your suggestions for future urban legends columns! My e-mail address is bcronin@legendsrevealed.com
Tags: Louisiana State University, LSU, Pete Maravich, Pistol Pete