SPORTS LEGEND: Joe Theismann changed the way his name was pronounced so that it would rhyme with Heisman.
STATUS: True
Joe Theismann became the starting quarterback at the University of Notre Dame in the third-to-last game of the 1969 season, when the original starter was injured. Theismann had a fine junior season, leading Notre Dame to their first Bowl game in decades.
So going into his senior season, there was a lot of hype around Theismann.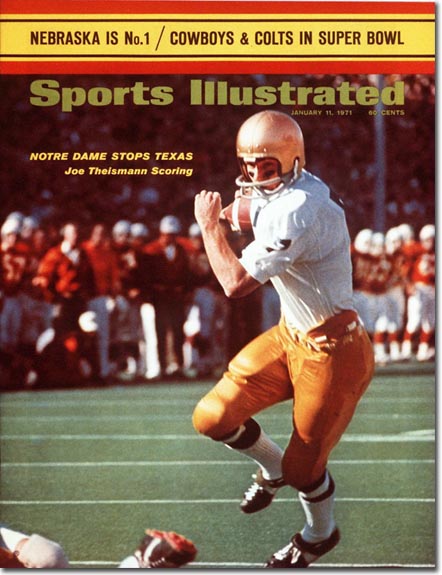 In fact, more specifically, Theismann was getting a lot of early season support for the coveted Heisman Trophy, the award given out to the most outstanding collegiate football player of the year.
The Heisman trophy is named after legendary Georgia Tech head coach John Heisman. Heisman pronounced his name Hize-man. Theismann pronounced his name Theez-man.
However, before his senior year, to help make the rhyme work, Theismann actually CHANGED the pronunciation of his name to Thighz-man, figuring it would work for slogans, etc. such as "Theismann for the Heisman!"
Theismann ultimately came in second in the Heisman voting to fellow quarterback Jim Plunkett.
Both Plunkett and Theismann went on to win Super Bowls as quarterbacks in the NFL, Plunkett for the Oakland Raiders (twice) and Theismann for the Washington Redskins (he made a second Super Bowl).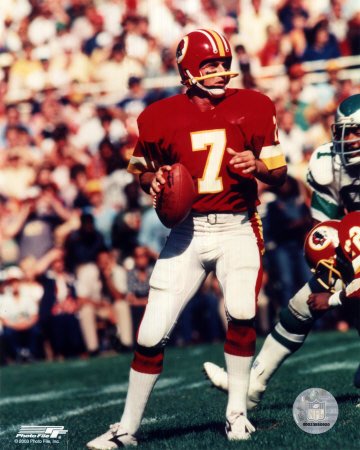 Amusingly enough, Theismann first asked permission from his grandmother before changing the pronunciation, and she told him (in her thick German accent) that the ACTUAL pronunciation was not Theez-man to begin with! It was Tice-man, so she thought that Thighz-man was actually closer to the "right" pronunciation!
STATUS: True
Feel free (heck, I implore you!) to write in with your suggestions for future installments! My e-mail address is bcronin@legendsrevealed.com