Here is the latest in a series of examinations into urban legends about football/soccer and whether they are true or false. Click here to view an archive of the football/soccer urban legends featured so far.
BASEBALL URBAN LEGEND: The sport apparel company Adidas got its name from the acronym "All Day I Dream About Soccer" (or, in the alternative, "All Day I Dream About Sport").
In the world of product names, quite often the names behind the companies are plainly evident. To wit, Rawlings Sporting Goods was named after its founders, brothers Alfred and George Rawlings. Another sporting goods giant, Spalding, was named after its founder, Albert Spalding. Pretty simple, eh? Even when things get a bit more confusing, many companies do a good enough job advertising their history so that while you might not know much about Greek goddesses, you might know that Nike is the Greek goddess of victory.
But when names are not obvious and the origin of the name is not widely promoted, that's when things get tricky. That's when you start getting into somewhat "conspiratorial" waters, where people start to think up elaborate acronyms and the like to explain odd company names. Muddying these waters are companies like Fubu, which actually ARE named after an interesting acronym for "Five Urban Brothers United," testifying to the original goal of the company (as was their later slogan/acronym "For Us, By Us"), which was to create a market for shoes and apparel designed and produced by African-Americans.
So it is not surprising that the somewhat odd name of the European shoe and sports apparel company Adidas has given rise to legends about the origin of its name.
The first acronym bandied about as the basis of the company's name was "All Day I Dream About Soccer," although more recently the more generic "All Day I Dream About Sport" has become a popular guess for the origin of the company's name.
Are either true?
Both are incorrect.
The actual origin is tied to an acrimonious split between two German brothers in the wake of World War II.
After returning from World War I, Adolf Dassler began producing sport shoes in his mother's laundry (using debris from the war as his starting point). Adolf's father worked at a shoe factory, and in the early 1920s, his father and some family friends helped Adolf start up his own shoe company. In 1924, Adolf's older brother, Rudolf, joined Adolf in the business, with Adolf as the main designer and Rudolf as the salesman. The pair ran a very low budget organization (at one point, they were actually using pedal-generated electricity for the production of their shoes) but by the 1930s had begun to make a name for themselves. Their company, Gebrüder Dassler Schuhfabrik (Dassler Brothers Shoe Factory) really broke through in 1936 when the American star athlete, Jesse Owens, wore their shoes as he won four gold medals in the 1936 Summer Olympics in Berlin. In the years leading up to World War II, the brothers were selling 200,000 pairs of shoes a year!
By this time, the brothers had already joined the Nazi Party in Germany (in fact, it was their Nazi connections that made it possible for them to get access to Owens in the first place) and during World War II they produced shoes for German soldiers (and by the end of the war they had transformed their factory into an armament production factory for the war effort). For a rising company in Germany in the 1930s, becoming a member of the Nazi party was practically a necessity, so I would not be so quick to judge the Dassler brothers on their actual political viewpoints. That said, while it was practically a necessity, it was not actually a necessity, so they certainly have to take at least some heat for their political alliances.
The brothers had quite different personalities, with Rudolf the bombastic salesman and Adolf the quiet shoe designer. They lived together in the same house with their wives during World War II and their relationship got more and more strained. When Rudolf was drafted into the German army, he believed that Adolf had pulled strings to get Rudolf out of his hair. Later, when Rudolf was captured by American soldiers and accused of being a member of SS (the armed force of the Nazi Party), he believed that Adolf had tipped the Americans off (Rudolf was cleared of the charges).
Either one of those incidents could have led to estrangement between the brothers, but another possibility is something that happened in 1943 during the Allied bombings of Berlin. The brothers were forced to share Adolf's bomb shelter with their families, and Adolf remarked "The dirty bastards are back again," which Rudolf took as a reference to him and his family, while Adolf maintained that he was referring to the Allies.
Whatever the reason for the estrangement (the "dirty bastards" misunderstanding is the most popular one, but I don't see how that would be worse than thinking your brother turned you in to the opposition and said you were a member of the SS), after the war, in 1948, the brothers split their business in half.
In 1949, Adolf named his new company adidas AG (originally it was lowercase like that) after his nickname Adi and his last name Dassler. So Adi Dassler became adidas.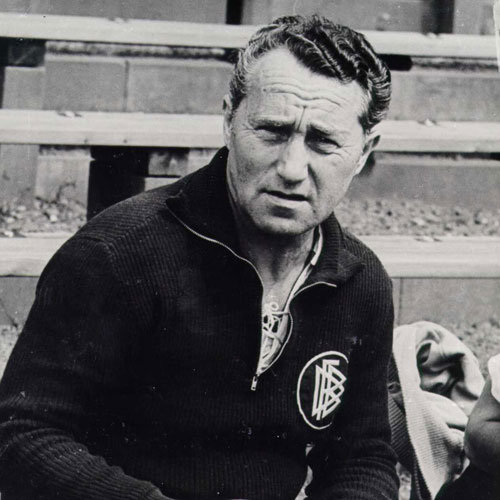 Rudolf did the same thing with his company name, calling his new company Ruda. Soon after forming Ruda, though, he changed the name of the company to Puma, which remains its name today.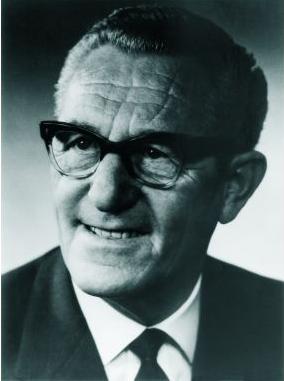 The brothers were highly competitive in the athletic endorsement market, as they each competed to be the shoe of choice for Olympic and World Cup star athletes. They also pushed each other in the realm of shoe innovations, with each company trying to add new bells and whistles to their respective shoes (like bolt-on cleats or screw-in studs). Rudolf got off to a great start by scoring key endorsements in the 1948 and 1952 Summer Olympics, but Adolf would make the biggest score when his adidas shoes were worn by the West German national team as they won the 1954 FIFA World Cup, which was a really big deal at the time.
Adidas went on to become the largest shoe company in Europe and second only to Nike in the world.
Puma is a successful worldwide company, as well.
"All Day I Dream About Soccer" and the more recent "All Day I Dream About Sport (sometimes Sports)" are just acronyms created BASED on the success of adidas (these sort of acronyms are sometimes called backronyms, because they work backwards off of an established name). A German artist named Barbara Gauss claims to own a trademark on both phrases dating back to 1981.
The legend is…
STATUS: False
Thanks to reader Jonathan B. for suggesting I feature this one!
Feel free (heck, I implore you!) to write in with your suggestions for future urban legends columns! My e-mail address is bcronin@legendsrevealed.com