Here is the latest in a series of examinations into urban legends about tennis and whether they are true or false.
TENNIS URBAN LEGEND: Stefan Edberg once killed a man with his tennis serve.
Stefan Edberg was one of the best tennis players of his generation, and was actually ranked #1 in the world at one point in the early 1990s.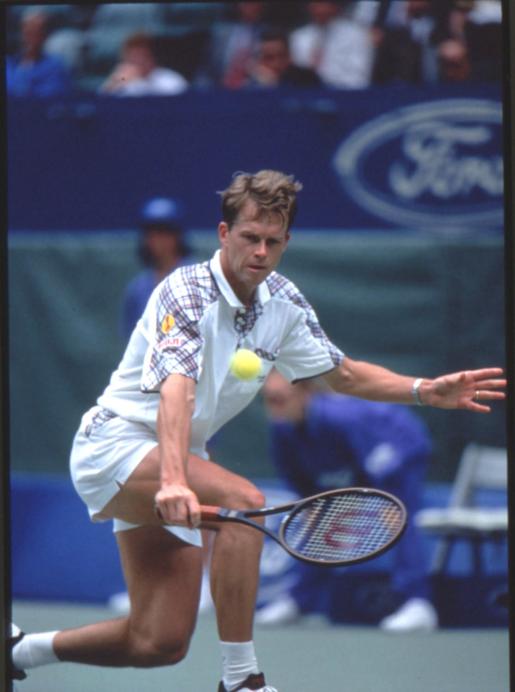 Edberg won the Australian Open twice (1985 and 1987), Wimbledon twice (1988 and 1990) and the U.S. Open twice (1991 and 1992), with the French Open being the only Grand Slam title he never won (he came in second in 1989).
However, when he was still in Juniors in the early 1980s, Edberg had an incident that almost made him quit tennis all together.

In the 1983 Boy's Single Final of the U.S. Open (which Edberg would win, completing the Grand Slam of Juniors), the 17-year-old Edberg struck linesman Richard Wertheim in the groin with a serve.
Wertheim was already off balance trying to dodge the ball, so when he was struck he fell backward and hit his head on the court. He died in the hospital a week or so later of a subdural hematoma.
It was the blow to the head that killed him, not the injury to his groin, but still, Edberg was so shaken up (again, he was not even 18 years old at the time) that he seriously considered quitting.
However, he moved past the tragedy and became the great star we know today.
The legend is…
STATUS: Essentially True
Feel free (heck, I implore you!) to write in with your suggestions for future urban legends columns! My e-mail address is bcronin@legendsrevealed.com