Here is the latest in a series of examinations into urban legends about baseball and whether they are true or false. Click here to view an archive of the soccer/football urban legends featured so far.
SOCCER/FOOTBALL URBAN LEGEND: A linesman who made a controversial call on a goal in the World Cup final of England's only World Cup victory was presented with a golden whistle by the Queen of England.
Tofik Bakhramov is one of the most notable figures in Azerbaijan sports history. Originally a football player himself, injuries led him to a career in refereeing, ultimately becoming one of the most notable referees FIFA had.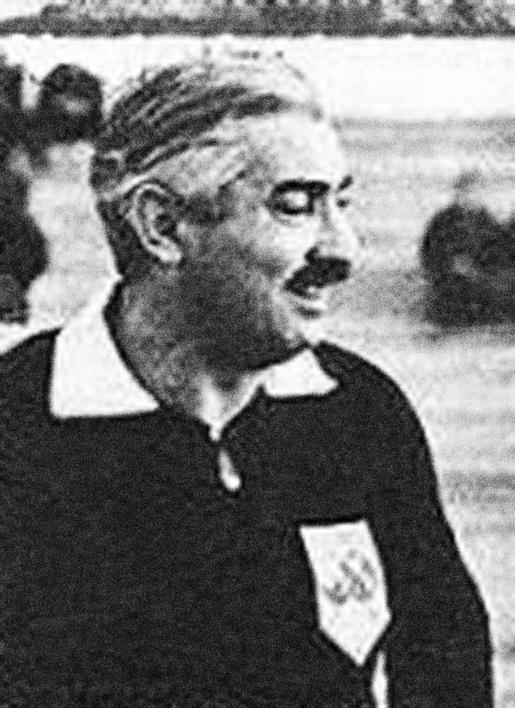 His strong reputation led to him being a linesman under head referee Gottfried Dienst in the 1966 World Cup Final between England and West Germany.
Late in the match, with the score tied 2-2, Geoff Hurst of England had a shot on goal that bounced off of the crossbar sharply downwards and then bounced away from the goal back into the field. Dienst did not see the play well and hesitated at first, but when Bakhramov signaled goal, Dienst ultimately agreed.
England would score one more goal for the victory and the World Cup title.
Naturally, English people loved Bakhramov and Germans hated him. As Azerbaijan was part of the Soviet Union at the time, Bakhramov began known as the "Russian judge."
In any event, over the years, the story goes that Queen Elizabeth II presented Bakhramov with a golden whistle in honor of "services performed for England."
Is it true?

I can't necessarily speak to the Queen's motives, but it IS true that Bakhramov DID, indeed, get presented with a golden whistle. However, so did the rest of the crew. It was tradition at the time for the referee of the final match to get a golden whistle. Queen Eilzabeth, however, gave the entire officiating crew golden whistles, which has continued as a tradition to this day.
Was the change in tradition a sort of "thank you" to Bakhramov for his call? It's certainly possible, but either way, yes, Bakhramov did, indeed, receive a golden whistle from the Queen. His son still owns it today.
In Azerbaijan, they have a stadium NAMED after Bakhramov, Tofik Bakhramov Stadium, the only stadium named after a referee!
The legend is…
STATUS: True, but a bit misleading.
Feel free (heck, I implore you!) to write in with your suggestions for future urban legends columns! My e-mail address is bcronin@legendsrevealed.com