Here is the latest in a series of examinations into urban legends about baseball and whether they are true or false. Click here to view an archive of the baseball urban legends featured so far.
BASEBALL URBAN LEGEND: Harry Frazee sold Babe Ruth to the Yankees to (among other things) finance a musical called No No, Nanette that proceeded to flop!
As noted in this earlier Baseball Urban Legends Revealed, Red Sox owner Harry Frazee decided to trade his star player, Babe Ruth, after the 1919 season (a season where the Red Sox finished sixth out of eight teams), when Ruth demanded that his salary be doubled to $20,000.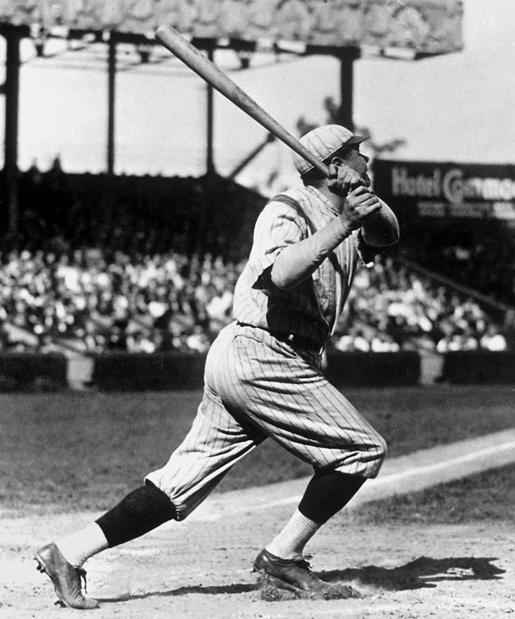 Ultimately, Frazee accepted an offer from the New York Yankees for over $100,000 in cash, plus three $25,000 notes that would be paid out over the next six years PLUS a $300,000 mortgage on Fenway Park (Frazee had just purchased the park to protect him from being forced out as owner of the Red Sox if the other owners turned on him, as he would own the park where the Red Sox played).
At the time, Frazee actually made a strong argument as to why he made the deal…
I should have preferred to take players in exchange for Ruth, but no club could have given me the equivalent in men without wrecking itself, and so the deal had to be made on a cash basis. No other club could afford to give me the amount the Yankees have paid for him, and I don't mind saying I think they are taking a gamble. With this money the Boston club can now go into the market and buy other players and have a stronger and better team in all respects than we would have had if Ruth had remained with us.
You have to admit, that's a pretty strong argument.
Of course, Frazee did NOT spend the money on his club, at least not to the extent that he said he would, and the Red Sox became worse and worse over the next few years.
Frazee also happened to be a major investor in the world of the theater.
Perhaps his most famous production was the musical, No, No, Nanette, a 1925 hit (that has been revived and turned into films more than a few times) that featured the song "Tea for Two," which is STILL famous today…
There are lots of rumors and half truths when it comes to Frazee's involvement in the theater and its relationship with the Babe Ruth deal, most prominently that Frazee sold off Ruth to pay for the musical No, No Nanette and then saw the musical flop.
Are those rumors true?

First off, the one thing that I can undeniably say is false is the idea that No, No Nanette was not successful.
It was a hit when it opened in 1925.
But did Ruth's sale finance it?
In the years since, the story has gone through various permutations, including some attempts at "debunking" the story by noting that No, No Nanette debuted in 1925, over five years after Ruth was sold. So no, Ruth's sale had nothing to do with No, No Nanette.
Historian Leigh Montville, though, made the nice discovery that No, No Nanette was ADAPTED from a NON-musical play called My Lady Friends, and that play DID open near the sale of Ruth (and was produced by Frazee).
So when people said that Ruth's sale financed a play, they likely meant that, not No, No Nanette.
This all said, though, Frazee was involved in producing plays and making theater. He also purchased the Harris Theater in New York in early 1920. His money that he made from the Ruth sale went in all of these things. He produced two other plays in the early 1920s, Dulcy and Her Temporary Husband that were both successful.
So while yes, the Ruth sale likely DID help finance these plays, we
A. Don't know how much money went to either play
and
B. certainly don't know that the need to finance these plays were a MOTIVATION for the sale of Ruth.
So it is more than a bit of a stretch to argue that the sale of Babe Ruth was so Frazee could produce any given play, but we know for certain that it was NOT so that he could specifically produce No, No Nanette.
The legend is…
STATUS: False
Thanks to Lynch for the great research into these events (and thanks to Leigh Montville's 2006 book, The Big Bam: The Life and Times of Babe Ruth
, for that great info about the play that No, No Nanette was based on!).
Feel free (heck, I implore you!) to write in with your suggestions for future urban legends columns! My e-mail address is bcronin@legendsrevealed.com