Here is the latest in a series of examinations into urban legends about baseball and whether they are true or false. Click here to view an archive of the baseball urban legends featured so far.
BASEBALL URBAN LEGEND: Bo Belinsky intentionally hit Hank Aaron after Aaron hit his 400th home run off of Belinsky, with Belinsky tipping his hat to the slugger both times.
In 1962, Bo Belinsky was 25 years old, a rookie in the Major Leagues and pitching for the second-year Los Angeles Angels.
Belinsky won his first five games of the season, setting an Angels rookie record that stood until Jered Weaver won his first nine games in 2006.
But no Belinsky victory was as famous as his fourth game of the 1962 season, when Belinsky threw a no-hitter against the Baltimore Orioles – the very team that had left Belinsky available to be drafted away in the 1961 Rule V Draft!
So, as you might imagine, things were flying high for Belinsky – a young man with great fame and success, living in Los Angeles in the early 60s – what a life!
Belinsky dated a bevy of beauties, including Gilligan's Island's Tina Louise…
and was even engaged to blonde bombshell, Mamie Van Doran…
before ultimately marrying the 1965 Playmate of the Year, Jo Collins, in 1970…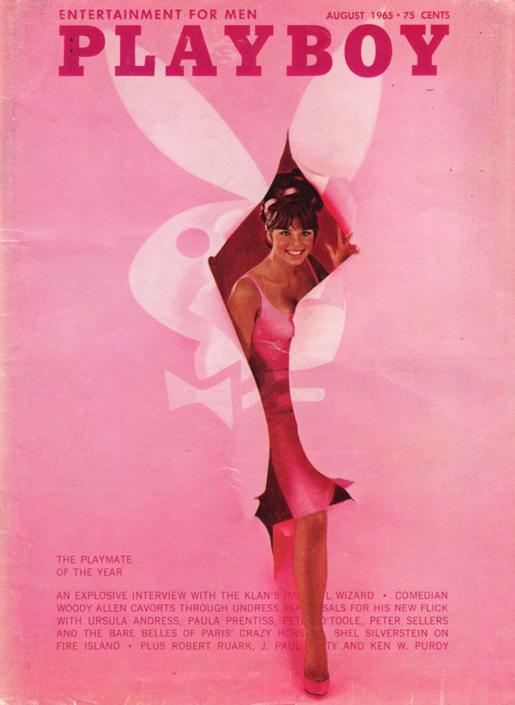 But by then, Belinsky's career was already in shambles, known more for his wasted talent than for anything else.
After his 5-0 start in 1962, Belinsky finished the season 10-11. In 1963, he pitched so poorly he was actually sent back to the minors for an extended stay before he rebounded with a strong 1964 on the field. Off the field, though, an altercation with veteran Los Angeles Times sportswriter Braven Dyer led to a suspension and later a trade to the Philadelphia Philles in the offseason.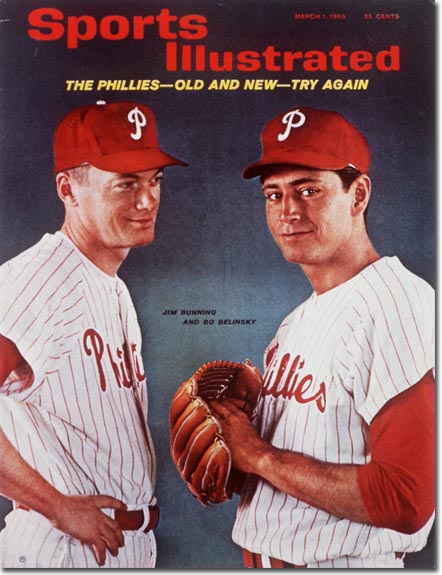 After pitching nearly two seasons for the Phillies, Belinsky then pitched for the Houston Astros, the Pittsburgh Pirates and the Cincinnati Reds before his career finished in 1970 at the age of 33.
The fun-loving and flamboyant Belinsky was still very interesting to the media (and to his credit, he became very good at handling the media), and in 1973, venerable baseball writer Maury Allen wrote a biography of Bo, Bo: Pitching and Wooing, which detailed all of Belinsky's various exploits in great detail.
One story, in particular, stood out to me.
Here it is:
I'll get in the Hall of Fame because I gave up some big home runs to some big guys. I think of that now with a guy like Hank Aaron. He's driving on Babe Ruth's 714 and I gave him number 400. He came around the bases and I tipped my hat to him and he smiled. The next time I faced him I drilled him in the ribs. I tipped my hat to him again.
That's a great story, isn't it?
It really captures the rapscallion nature of Belinsky to a tee.
But is it true?

It's true enough that Belinsky did, indeed, give up Hank Aaron's 400th home run, on April 20, 1966, when Belinsky was pitching mop-up duty in the late innings of a blowout victory by the Atlanta Braves over the Philadelphia Phillies.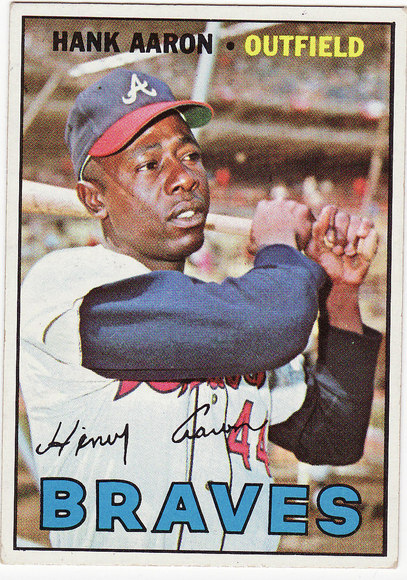 But the other part?
Not so much.
Belinsky only pitched against the Braves one more time in 1966, two weeks later, and he did not face Aaron.
He next faced Hammerin' Hank the next season while a member of the Houston Astros.
In that game, on June 17, 1967, Belinsky started against the Braves and did poorly, allowing three runs in the first (only two earned). However, he DID strike Aaron out when he faced him. He was removed with two outs in the second with Aaron coming up to the plate (I guess the Astros knew that Belinsky had given up two homers to Aaron in his career).
In their entire career against each other, Belinsky faced Aaron 13 times, walking him once, giving up three hits (two of them homers), striking him out five times and hitting him…never.
It's still a great story, though!
Belinsky eventually cleaned up his act after he left baseball, becoming a spokesperson for the alcohol rehab program he entered in Hawaii (where he had played minor league baseball when the Angels sent him down in 1963) and lived a sober life until his death from cancer in 2001.
The first Angel to pitch a no-hitter will always be remembered, whether he drilled Aaron with a pitch or not!
The legend is…
STATUS: False
Thanks to Maury Allen's Bo: Pitching and Wooing.
Feel free (heck, I implore you!) to write in with your suggestions for future urban legends columns! My e-mail address is bcronin@legendsrevealed.com