Here is the latest in a series of examinations into urban legends about football and whether they are true or false. Click here to view an archive of the football urban legends featured so far.
FOOTBALL URBAN LEGEND: Gino Marchetti won the 1958 NFL MVP Award.
Here is a 2008 list of Associated Press National Football League Most Valuable Player Award winners from the Dallas News.
Here's a site devoted to the Baltimore Colts.
Here is a football database site profile on Hall of Fame Defensive End Gino Marchetti.
I could keep giving you links, but I think three is enough.
What do all those sites have in common?
They all list Baltimore Colt defensive legend Gino Marchetti as the 1958 Associated Press NFL MVP (which is basically just "the NFL MVP").
And they're all wrong.

You see, the Associated Press MVP for 1958 was Jim Brown.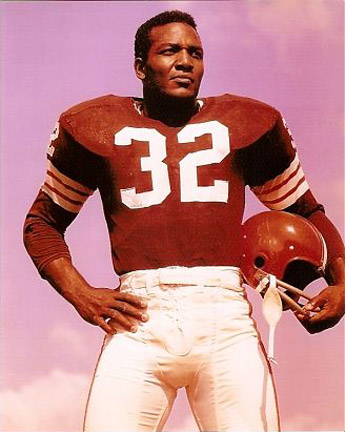 Gino Marchetti was the Associated Press Lineman of the Year in 1958. Lineman of the Year was an award that the AP did from 1956 through 1960.
At some point in the past, someone at the Associated Press made a transcription error, and Marchetti was accidentally listed as the MVP winner, and that was the official list of record for YEARS.
In 2009, the Associated Press, presumably in response to folks pointing out that there were a few mistakes such as this with their late 1950s records, made a change. They determined that their MVP Award began in 1961 – anything before that was some OTHER award (it IS true that they used the term Player of the Year back then instead of MVP, but it was just an interchangeable thing – for instance, when Jim Brown won the 1962 MVP, it was, at the time, called Player of the Year, then back to MVP in 1963).
It's a pretty funny solution!
The legend is…
STATUS: False
Thanks to Jeff Merron for the great Van Brocklin quote!