Here is the latest in a series of examinations into urban legends about baseball and whether they are true or false. Click here to view an archive of the baseball urban legends featured so far.
BASEBALL LEGEND: Ted Williams had an infamously cocky response as a rookie when told how he could learn from watching the great Jimmie Foxx hit.
As the story goes, when Ted Williams went to the Boston Red Sox training camp in the spring of 1938, either a sportswriter or Williams' former teammate on the San Diego Padres (then a minor league team), Bobby Doerr, said to Williams, "Wait until you see Jimmie Foxx hit." The 19-year-old Williams replied, "Wait 'til Foxx sees me hit."
It almost perfectly encapsulates the unbridled cockiness that Ted Williams certainly DID possess. It's so perfect that it was being quoted in Time Magazine for a piece on Williams as soon as 1946.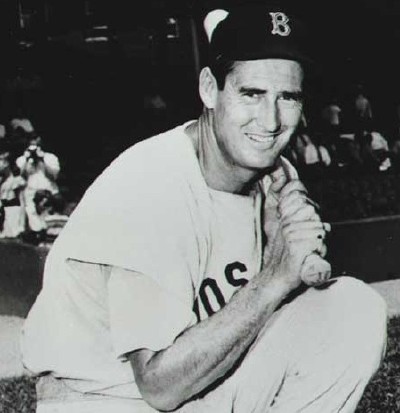 But did it actually happen?

I lean towards no.
First off, and probably most importantly, Williams denies that it happened. Back when he was a player he denied saying it, after he retired he denied saying it and all the way up until his death he denied saying it. He never denied that it WAS the sort of attitude he had, just that he did not actually say it.
Secondly, Williams was always an admirer of Foxx, who had just won the Most Valuable Player award in 1937. All during his early years in the big leagues he would talk about how he admired Foxx, especially how he wished he had muscles like Foxx.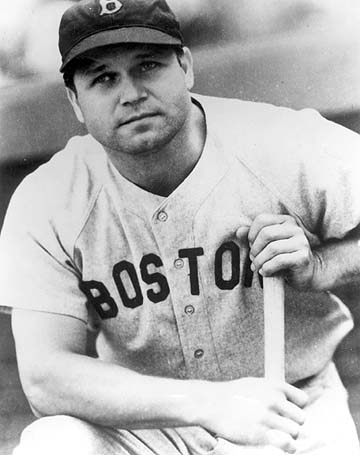 He even wrote home during that training camp to talk about how impressed he was by Foxx! Williams was not someone to compliment someone just for the sake of being nice. If Williams said something nice about you, you could take it to heart. He was never one to mince words. It does not sound right that he would take a shot at someone that he so openly admired at the time.
Thirdly, Williams has been extremely upfront with admitting to a number of cocky things he DID say at the time. In particular, the resident members of the Red Sox outfield (Doc Cramer, Joe Vosmik and Ben Chapman) must have known that at least one of them would eventually lose his job to the heralded outfield prospect so the trio had given Williams a hard time in that 1938 training camp (a camp where Williams did not make the team). Williams responded back with an acute harshness, stating that not only would he back the next year for their jobs, but that he would eventually make more money in one year than all three of them combined. Williams has always admitted to saying that, plus a number of other odd things during that first training camp (like calling Manager Joe Cronin "sport" all throughout camp and generally putting out a less than professional attitude, something he regretted later in life). So I don't see Williams admitting to all these different things but denying the Foxx quote – unless he actually HADN'T said it.
Fourthly, like many stories that might not be true, the tale has been told in many different fashions over the years. Many versions tell it as a sportswriter talking to Williams. I've seen a few where the sportswriter is even identified as Al Horwitz. One version of the story has Horwitz talking to Williams on a train on the way to training camp discussing hitting. A few versions of the story have it as a veteran member of the Red Sox talking to Williams. The most popular one, though, is Bobby Doerr, who was a young member of the team himself (only 20 years old at the time). Even Bobby Doerr, though, who insists to this day that it DID happen, has told the story in at least two different versions, with one version ending with the standard "Wait 'til Foxx sees me hit" while another version one ends with "Wait 'til they see me hit." It's not a gigantic difference, but it's a big enough difference that I could see Williams disputing the former and perhaps not disputing the latter, as the former is a shot at Foxx while the latter is more of a general piece of cockiness.
Put it all together and I think it's most likely that Williams did not, in fact, say the quote.
Oh, and by the way, in 1939, Williams made the team for good – Ben Chapman was the odd man out, being traded to the Cleveland Indians in the offseason, and by the time Williams' career was over he did, in fact, make more in one year than the other three players combined. If you're going to talk trash, I guess it is best to at least back it up.
The legend is…
STATUS: I'm Going With False
Thanks to My Turn at Bat: The Story of My Life, by Ted Williams and John Underwood, for Williams' take on the quote (as well as his other quotes about that 1938 training camp).
Feel free (heck, I implore you!) to write in with your suggestions for future urban legends columns! My e-mail address is bcronin@legendsrevealed.com