Here is the latest in a series of examinations into urban legends about football and whether they are true or false. Click here to view an archive of the football urban legends featured so far.
FOOTBALL URBAN LEGEND: Sun Devil Stadium had an extreme makeover when Pope John Paul II came to visit during the 1980s.
Since 1946, Arizona State's football team has been known as the Sun Devils.
The Sun Devil logo and mascot (known as "Sparky") was designed by former Walt Disney artist, Bert Anthony.
Built in 1958, Sun Devil Stadium has been home to Arizona State football for over five decades. It also was the home of the Arizona Cardinals until 2005.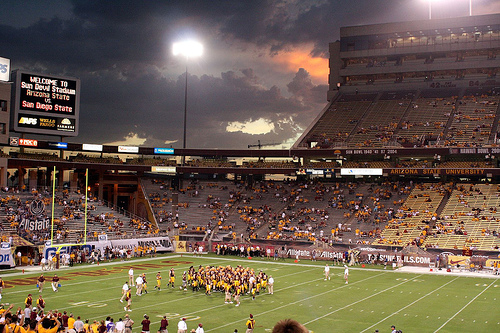 It has been host to a number of famous concerts and events, including the 1996 NFL Super Bowl.
However, one of its most amusing/historic events was when Pope John Paul II visited Arizona in 1987.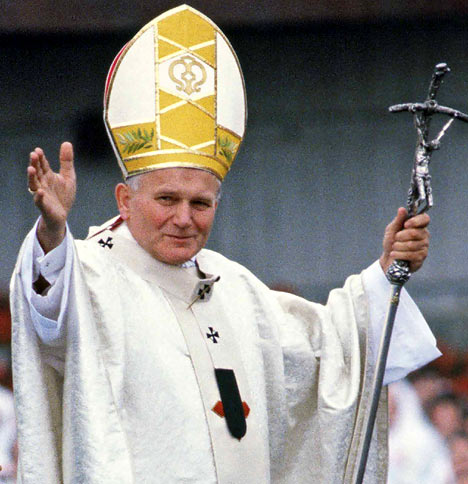 Naturally, for all the people who wanted to see the visiting Pope, a large stadium was needed, and Sun Devil Stadium was the obvious choice. The only problem was, well, the name. Can't exactly have the leader of the Catholic Church delivering a speech at a stadium named after a devil, now can you? And the Pope refused to appear at the stadium as it was.
So the stadium went around and covered up every appearance of the word "Devil" at the stadium, and the Pope agreed to enter. He held mass for over 75,000 people on September 14, 1987.
The legend is…
STATUS: True
Feel free (heck, I implore you!) to write in with your suggestions for future urban legends columns! My e-mail address is bcronin@legendsrevealed.com