Here is the latest in a series of examinations into urban legends about football and whether they are true or false. Click here to view an archive of the football urban legends featured so far.
FOOTBALL URBAN LEGEND: The commissioner of the All-American Football Conference awarded Y.A. Tittle to the Baltimore Colts to promote balance in the league.
Y.A. Tittle was an outstanding quarterback prospect during his years at Louisiana State University.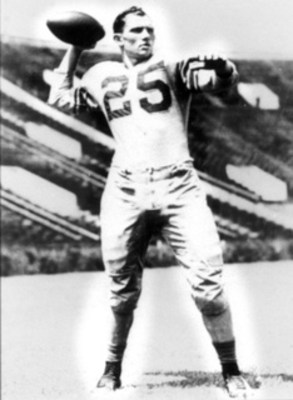 In 1948, Tittle was drafted in the first round of the NFL Draft by the Detroit Lions with the sixth pick overall.
However, the Cleveland Browns of the All-American Football Conference (one of the more successful challengers to the National Football League) also selected him in the first round of the 1948 AAFC draft. In a great 2009 interview with Dennis Manoloff of the Cleveland Plain Dealer, Tittle explained why he decided to sign with the Cleveland Browns:
The first professional football game I ever saw, the Browns played in it. [Cleveland coach] Paul Brown had me flown in and the Browns treated me like a king. I watched the game from the sideline. I was overwhelmed. After it was over, coach Brown took me back to the hotel and I signed a contract. He told me the Browns thought Otto Graham would only play one more year, and that I could learn from him for one season. It wasn't true about Otto, of course. He played for many years after that
Otto Graham, of course, was the legendary quarterback for the Browns, who at this point had already won the first three championships of the AAFC (and were on their way to winning their fourth).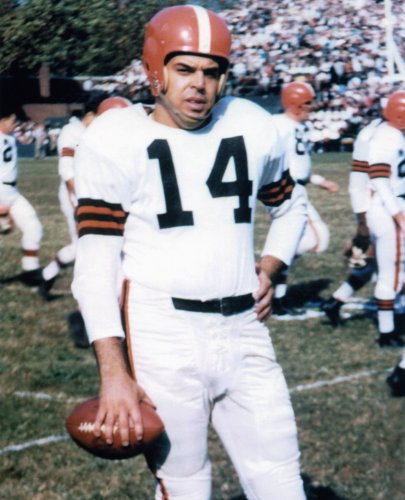 Since Graham obviously DIDN'T retire, that led to an extraordinary measure by the commissioner of the AAFC, Jonas W. Ingram.

Ingram decided that the disparity between the good teams and the bad teams in the AAFC was responsible for the league's sagging attendance, so he insisted that the top two teams, the Browns and the New York Yankees, give away players to the other teams. Since the Browns already had Graham, they were told to give Tittle to the Baltimore Colts.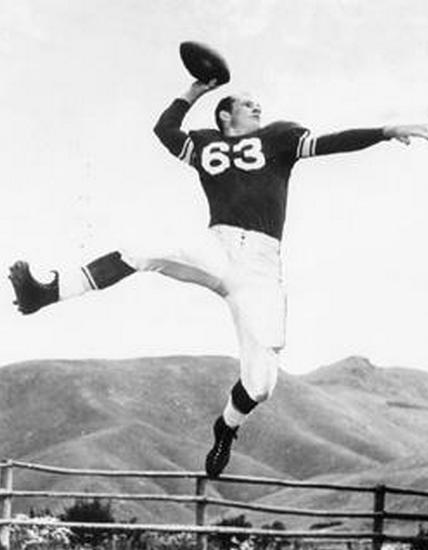 Thus, Tittle began his career with the Baltimore Colts, and he did help make them fairly respectable.
When the AAFC folded, a few teams were absorbed into the NFL, including the Browns and the Colts. After one year in the NFL, however, the Colts folded (later on, a new franchise named the Colts would play in Baltimore – that's the team that still plays today in Indianapolis) and Tittle was put into the 1951 draft where he was taken by the San Francisco 49ers.
Tittle went on to have a Hall of Fame career in the NFL for the Niners and the New York Giants (who he famously led to three consecutive title games).
The legend is…
STATUS: True
Thanks to Dennis Manoloff and Tittle for the information!
Feel free (heck, I implore you!) to write in with your suggestions for future installments! My e-mail address is bcronin@legendsrevealed.com