SPORTS LEGEND: The Toronto Maple Leafs were the first professional team to retire a player's number
Reader Graham wrote in to ask:
Is it true that the Toronto Maple Leafs were the first professional sports team to retire a player's number (Ace Bailey's 6)?
The history of uniform numbers in professional sports is a surprisingly recent one.
Uniform numbers were not worn in baseball regularly until the 1929 season. Hockey was a little bit earlier, but for most other sports, uniform numbers were not a big deal.
In 1934, in a game between the Toronto Maple Leafs and the Boston Bruins, Bailey, who was in his eighth season with the Leafs, and had just the previous year helped them to win the Stanley Cup, was struck down from behind by the Bruins' Eddie Shore.
Here is Young…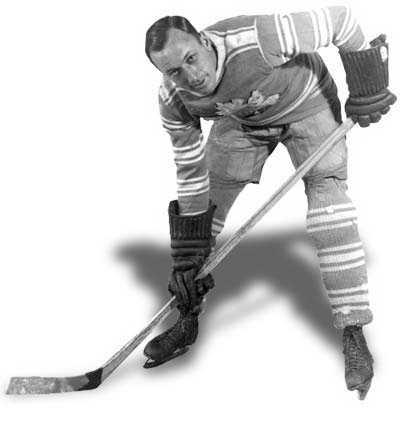 Here is Shore…
Bailey hit the ice hard and fractured his skull (remember, players were not exactly helmet-conscious back then).
Shore was suspended for 16 games by the League (and this was back in the days when people really did not get suspended for stuff like this, so you KNOW it was bad), and was actually charged with attempted murder! Bailey recovered, and the League held a special All-Star Game benefit in 1934 to raise money for Bailey and his family.
At the game, Shore and Bailey shook hands…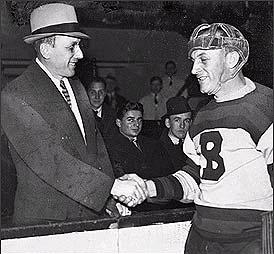 In recognition of Bailey, the Maple Leafs retired his number (#6).
That was really the only way you could get your number retired in those days – something awful would have had to happen to you (hence the title of this post, you had to retire under poor circumstances).
This was realized in baseball, too, when the first retired number in Major League Baseball history took place five years later, in 1939.
The player?
Yankee great, Lou Gehrig, who was retiring due to illness (Gehrig would die from said illness in 1941).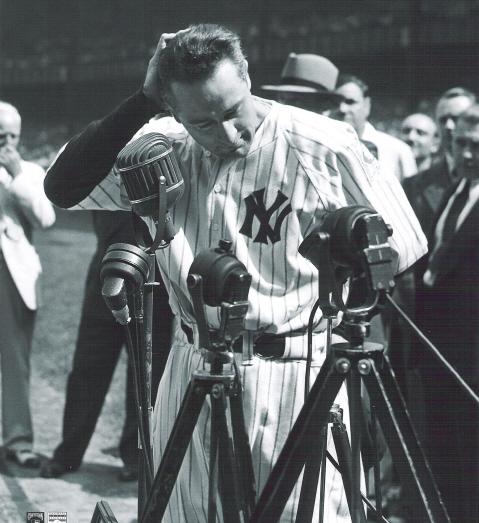 So yeah, while it was certainly an honor to have your number retired, it wasn't exactly one you wanted for yourself back then.
Amusingly enough, in 1968, Bailey (then working as a timekeeper for the Maple Leafs) told Maple Leaf Ron Ellis that he admired Ellis so much as a player that he would like to know if Ellis would wear #6. Honored, Ellis switched from #8 to #6, and wore that the rest of his career (when he retired, the number was re-retired).
In any event, the answer to the legend is…
STATUS: True
Thanks to Graham for the question!
Feel free (heck, I implore you!) to write in with your suggestions for future installments! My e-mail address is bcronin@legendsrevealed.com