Here is the latest in a series of examinations into urban legends about baseball and whether they are true or false. Click here to view an archive of the baseball urban legends featured so far.
BASEBALL URBAN LEGEND: Ferguson Jenkins lost five games 1-0 in 1968.
1968 is known as the "year of the pitcher."
Major League Baseball, in an attempt to combat increased offense in the years following the expansion in the early 1960s, decided to give pitchers some advantages. They raised the pitching mound and increased the size of the strike zone.
As a result, pitching dominated the big leagues in 1968.
In 1966, National League teams averaged 4.09 runs a game.
In 1967, National League teams averaged 3.84 runs a game.
In 1968, National League teams averaged 3.43 runs a game!
Bob Gibson set a new major league record for lowest Earned Run Average for a season (1.12 ERA).
So when Ferguson Jenkins says that he lost five games in 1968 1-0, it's not unbelievable, but at the same time, it seems like the sort of thing that a guy might easily misremember.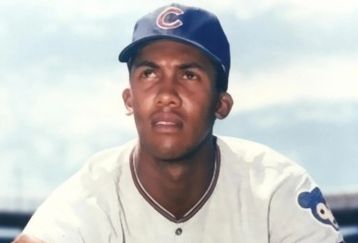 So what's the deal?

Amazingly enough, not only did Jenkins lose five games 1-0, he also pitched a SIXTH game that ALSO ended 1-0 against Jenkins' Cubs, only Jenkins received a no-decision as he was out of the game by the time it ended.
On May 14th, Don Drysdale of the Dodgers out-dueled Jenkins, 1-0.
On May 19th, Gaylord Perry of the Giants beat Jenkins, 1-0.
On June 16th, both Phil Niekro and Jenkins went at least nine innings (Fergie went 10!) in no decisions in a game the Cubs lost, 1-0.
On June 20th, Bob Gibson (he of the 1.12 ERA) beat Jenkins, 1-0.
Finally, a month apart, on July and September 11th, respectively, Jenkins lost to the Mets (once at home and once on the road) 1-0, losing to Dick Selma and Jim McAndrew, respectively.
FOUR of the six losses involved games where Jenkins was facing off against a future Hall of Famer (like Jenkins).
Talk about some crazy good pitching match-ups!!!
STATUS: True.
Feel free (heck, I implore you!) to write in with your suggestions for future installments! My e-mail address is bcronin@legendsrevealed.com