Here is the latest in a series of examinations into urban legends about baseball and whether they are true or false. Click here to view an archive of the baseball urban legends featured so far.
BASEBALL URBAN LEGEND: A baseball pitcher missed almost a month due to his fingers getting caught in a rocking chair while he was sleeping.
Freddie Fitzsimmons was a successful pitcher for the New York Giants for many years (winning a World Series in 1933 with the team) before being traded to the rival Brooklyn Dodgers late in his career (and having a career resurgence with the Dodgers).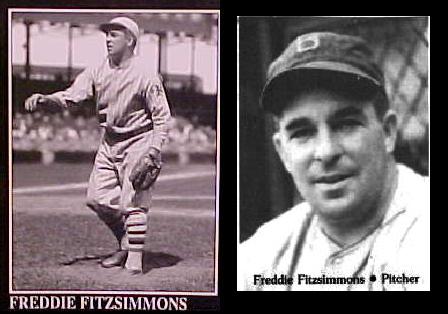 Fitzsimmons won 217 games in his career, and he likely would have won more had he not had a freak accident during 1927.
Fitzsimmons' rookie season in 1926 (he played a little in 1925) was a strong debut, as he went 14-10 as a 24 year old.
Things got crazy the next season, though!

After a strong start to 1927 (with Fitzsimmons winning three games the first month), Fitzsimmons actually fell asleep while in a rocking chair. The chair rolled over his fingers went he slept, crushing three fingers on his pitching hand.
He missed about a month, and returned to have a fine season, although the Giants lost the division by two games that season. Had they had Fitzsimmons available for all of May, perhaps things would have been different.
Gotta watch out for those rocking chairs, man, they're deadly!
STATUS: True
Feel free (heck, I implore you!) to write in with your suggestions for future installments! My e-mail address is bcronin@legendsrevealed.com