Here is the latest in a series of examinations into urban legends about the Olympics and Olympians and whether they are true or false. Click here to view an archive of the Olympic urban legends featured so far.
OLYMPIC URBAN LEGEND: The Chinese Table Tennis team cut four players for "falling in love."
As you may or may not know, Table Tennis is a wildly popular sport in China.
In the 2008 Summer Olympics, all three of the Singles Table Tennis medals were won by Chinese players in both the Men's and the Women's competition. In addition, both the Men's and Women's team won the Gold Medal for team play (and if each country were allowed to enter more than one team in competition, China likely would have won those medals, as well).
In 2004, the world saw just how serious China was taking their chances at the 2004 Summer Olympics when Coach Cai Zhenhua made a surprising pronouncement.
He had banned "falling in love," and as a result, he was kicking four players off of the team for violating that rule. As he noted, "This year is an Olympic year. As athletes, you have to make every sacrifice that is required for your team."
Among the removed players were Bai Ying, 19, girlfriend of China's world No.1 player Ma Lin….(here's Lin…)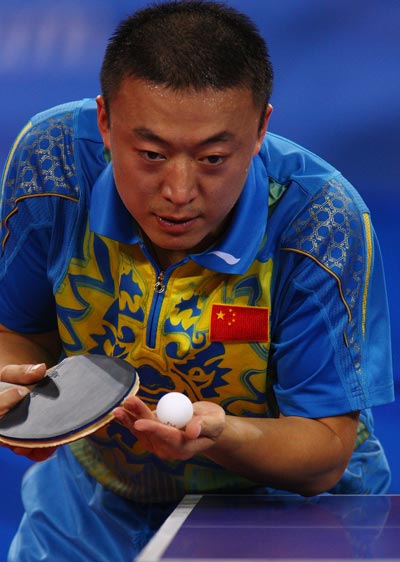 and Fan Ying, 17, girlfriend of world No. 3 Wang Hao (here's Hao…)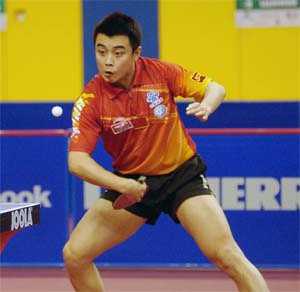 A male-female couple also were both kicked off.
Amusingly enough, at the 2004 Summer Olympics, China failed to win the Gold Medal in Men's Singles for the first time since 1992!!
Lin failed to even medal in singles (he did win the Gold in Men's Doubles)!!
I guess that unlike tennis, in table tennis, love stands for more than nothing.
The legend is…
STATUS: Essentially True
Feel free (heck, I implore you!) to write in with your suggestions for future urban legends columns! My e-mail address is bcronin@legendsrevealed.com
Tags: Bai Ying, Cai Zhenhua, Fan Ying, Gold Medal, Ma Lin, Mordechai Brown, Silver Medal, Table Tennis, Wang Hao