Here is the latest in a series of examinations into urban legends about basketball and whether they are true or false. Click here to view an archive of the basketball urban legends featured so far.
BASKETBALL URBAN LEGEND: Jim Thorpe played professional basketball.
One of the neat things about the study of history is that quite often, historical facts can be discovered when you least expect them. One such instance of this is the professional basketball career of Jim Thorpe, which went undocumented in biographies of the man until 2005!!!
And all because of a ticket that fell out of a used book.

A man in Jamestown, New York won an old book about Jesse James at an auction in New York. Inside the book were two tickets to a basketball game titled:
Clothes shop versus Jim Thorpe and his world famous Indians. Y.M.C.A. Gym. Tuesday, March 1, 1927
This news came as quite a shock to those who thought they knew Jim Thorpe's story pretty darn well.
Jim Thorpe was born on "Indian Territory" in Oklahoma in 1888. In 1904, the young Thorpe attended Carlisle Indian Industrial School in Carlisle, Pennsylvania, where he was coached by legendary football coach Glenn "Pop" Warner.
At Carlisle, Thorpe was a dominant football player and a dominant track and field athlete.
He competed at the 1912 Summer Olympics, and flat out dominated, winning the Gold Medal in the Decathlon and the Pentathlon.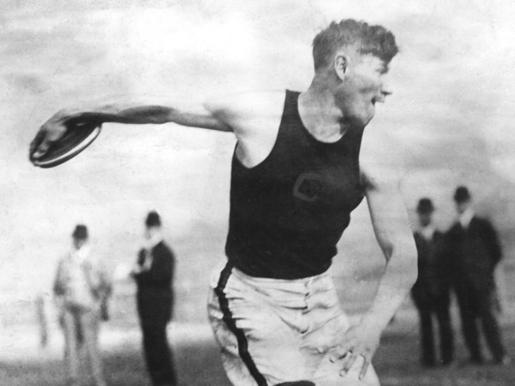 Thorpe was instantly a national icon, and even got a ticker tape parade down Broadway in New York City.
However, the next year, controversy would rear its ugly head around Thorpe. As it turned out, Thorpe had played semi-pro ball while in college during the summer, all prior to the 1912 Olympics. He did not make a lot of money, but he still technically was no longer an amateur, so he was stripped of his two gold medals.
Thorpe's only saving grace was that he was now free to pursue a professional sports career, which he did, playing professional football, for the Canton Bulldogs (who two years later would help form the nascent National Football League)…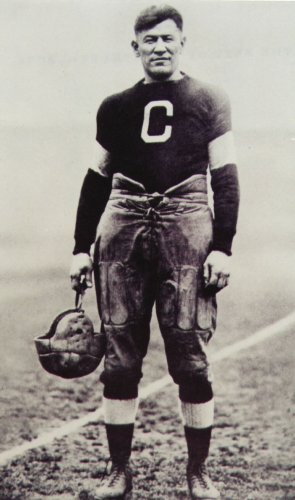 AND professional baseball, for three different National League clubs…
However, no one knew that he played professional BASKETBALL, too – not until that ticket was found.
After that ticket was discovered, it turned out that, yes, Thorpe HAD toured as a member of the "World Famous Indians" for at least two years, in 1927-1929, when Thorpe was turning 40 years old! Most theories suggest that Thorpe was doing the tour to help out his friends and get them some work.
Here's letterhead for the World Famous Indians – note the basketball mention…
And all of this was discovered thanks to a accidental discovery of a game ticket!
Amazing.
The legend is…
STATUS: True
Thanks to PBS' History Detectives for their great work investigating this claim (and proving it).
Feel free (heck, I implore you!) to write in with your suggestions for future urban legends columns! My e-mail address is bcronin@legendsrevealed.com