Here is the latest in a series of examinations into urban legends about football and whether they are true or false. Click here to view an archive of the football urban legends featured so far.
FOOTBALL URBAN LEGEND: Two Detroit Lions players received a Gold Record while they were still playing pro ball!
If the saying "every actor wants to be an athlete and every athlete wants to be an actor" is true, then I suppose that must be true for singers and athletes, as well.
As pointed out in a recent Music Urban Legends Revealed, for a time in 1970, it was certainly true for Marvin Gaye, as Gaye really wanted to pursue a career in professional football.
He never got as far as being allowed to try out (so we'll never know if he ever really had any chance of doing so, although we do know that he got in very good shape), but he was allowed to train with the players during the offseason (it being Detroit and he being one of Motown's biggest artists).
While there, Gaye befriended a lot of the other guys training during the offseason.
Two players he particularly became close with were young Detroit standouts Mel Farr (running back) and Lem Barney (cornerback)…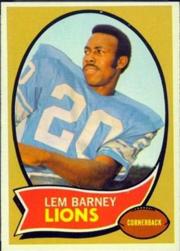 Farr and Barney came in together in the 1967 NFL season, and they made headlines by winning the Rookie of the Year Award and the Defensive Rookie of the Year Award, respectively (Barney is a member of the Pro Football Hall of Fame). What comes next is quite surprising.

As mentioned before, the two became friends with Marvin Gaye. That spring of 1970, while he still had hopes of being able to try out for the Lions, Gaye was also working on the song "What's Going On." Gaye initially planned on producing it for the Motown group, The Originals, to sing, but he was cajoled by other Motown producers that HE should do the song.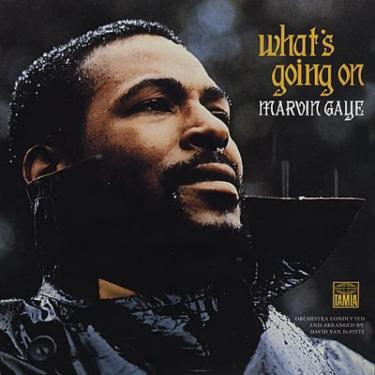 Part of the conceit for the song is that Gaye's "character" in the song is at a party. So Gaye had various Lions players and their friends, wives, etc. do the ambient crowd noise for the party. Meanwhile, both Farr and Barney had actual lines in the song – they're the guys who "greet" Gaye at the beginning of the song.
The song was a gigantic smash hit, and Gaye gave gold records to both Farr and Barney for their role with the song!
Pretty neat, huh?
Sure beats "The Super Bowl Shuffle"!!!
The legend is…
STATUS: True
Feel free (heck, I implore you!) to write in with your suggestions for future urban legends columns! My e-mail address is bcronin@legendsrevealed.com