Here is the latest in a series of examinations into urban legends about music and whether they are true or false. Click here to view an archive of the music urban legends featured so far.
MUSIC URBAN LEGEND: Marvin Gaye tried out for the Detroit Lions.
By the age of 30 years old (in 1969), Marvin Gaye was already a veteran songwriter and performer for Motown Records.
However, in the late 60s, he was reeling from a tragic turn of fortune in his life. His singing partner on a number of hit duets (including "Ain't No Mountain High Enough" and "Your Precious Love"), Tammi Terrell, was diagnosed with a brain tumor in 1967.
By 1970, she was dead and Gaye was reeling, questioning his whole life and career. It was in the Spring of 1970 that Gaye stated that he wanted to try out for the Detroit Lions of the National Football League!!!
Now, you have to understand, Gaye was a very famous guy in Detroit at this point in time (Detroit being Motown and all), so the Coach of the Lions, Joe Schmidt, allowed Gaye to train with Lions players that Spring and Summer.
Gaye actually got himself into pretty darn good shape practicing with actual NFL players.
It was at this point in time that Gaye sat down to record one of the most famous songs of his career, "What's Going On?," which upon its release did so well that Motown asked Gaye to do a whole album of similar tracks, which he gladly complied with, and the full album was released late in 1970.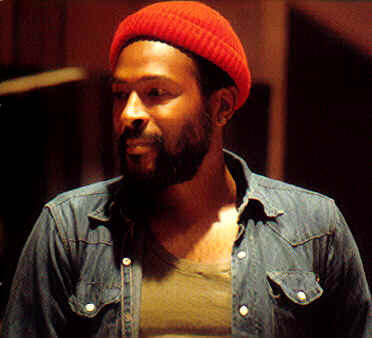 But what about the Lions?

When it came time for the actual Detroit Lions tryouts, Gaye was not given the opportunity to try out. The team was far too worried about injuring a famous singer (especially one so important to the city of Detroit), so Gaye never actually got to tryout for the team.
So if you ever see that (and it's written constantly), do remember that Gaye never actually tried out for the Lions. He definitely wanted to, though!
The legend is…
STATUS: False
Feel free (heck, I implore you!) to write in with your suggestions for future urban legends columns! My e-mail address is bcronin@legendsrevealed.com