Here is the latest in a series of examinations into urban legends about baseball and whether they are true or false. Click here to view an archive of the baseball urban legends featured so far.
BASEBALL URBAN LEGEND: Cornelius McGillicuddy changed his name to Connie Mack because he was tired of writing his name on the scorecard each day.
As the story goes, Cornelius McGillicuddy shortened his name to Connie Mack when he was managing the Philadelphia Athletics because he was tired of squeezing the C. McGillicuddy on the scorecard.
However, there are a few things wrong with that one…

Cornelius McGillicuddy began a ten year run as a catcher in the National League in 1886.
His first team was the Washington Senators.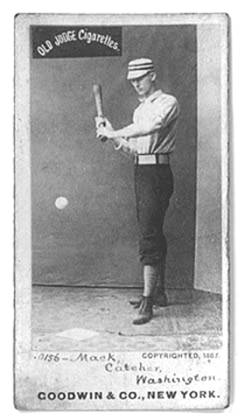 And as you might notice from this old school baseball card from 1887, he was called Connie Mack back then when he was just breaking into the big leagues!
He was known as Connie (or Corner) Mack in a variety of newspapers (announcing his marriage) in the late 1900s, decades before he became a manager.
Mack was ALWAYS called Connie Mack – he did not change it for the sake of being a manager (a role he held for the Athletics, by the way, for a remarkable FIFTY YEARS from 1901-1950).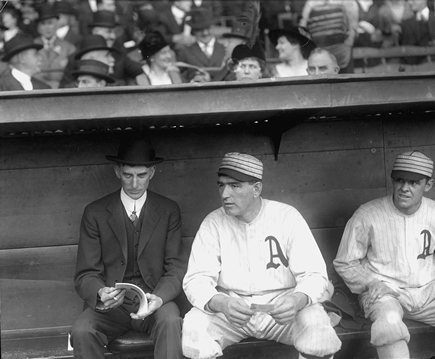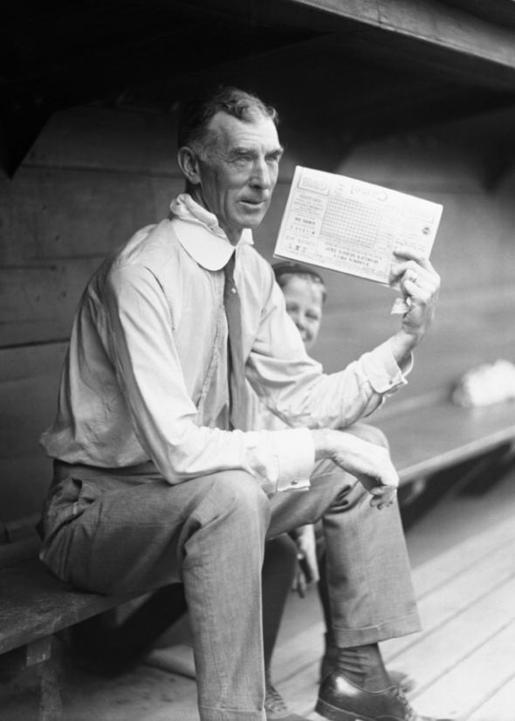 However, while he NEVER went by McGillicuddy when it came to baseball, it's interesting to note that he also never officially dropped the name McGillicuddy from his life. To wit, in his legal documents and business dealings, he always went by McGillicuddy (which would also go against the aforementioned story, because he had to write McGillicuddy on all of the Philadelphia Athletics business documents, including accounting forms, so wouldn't writing Mack save him a lot of time there?). When he was married for a second time at the age of 48 (well after his managerial career had begun), he signed his marriage license Cornelius McGillicuddy.
So no, he did not change his name because he was tired of squeezing it into the scorecard every day.
The legend is…
STATUS: False
Feel free (heck, I implore you!) to write in with your suggestions for future urban legends columns! My e-mail address is bcronin@legendsrevealed.com