Here is the latest in a series of examinations into urban legends about football and whether they are true or false. Click here to view an archive of the football urban legends featured so far.
FOOTBALL URBAN LEGEND: The beginning of the second half of Super Bowl I was re-played because NBC missed it.
The very first Super Bowl between the AFL and the NFL was such a unique event at the time that no one was exactly prepared on how to handle it at first.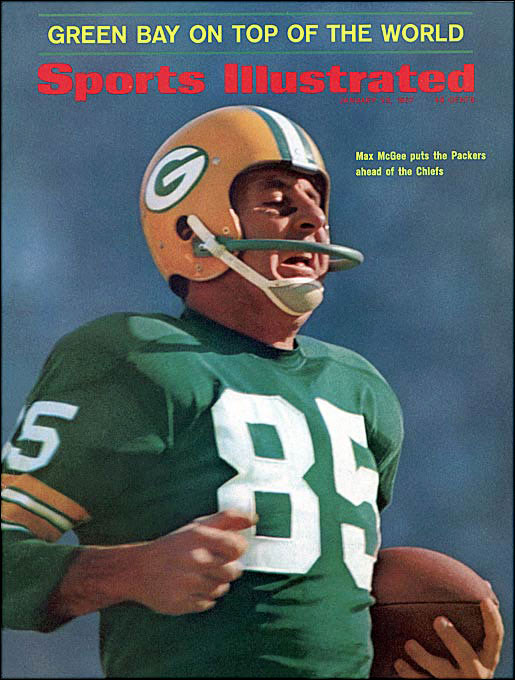 One area that was very much unsettled was who would AIR the game! NBC had an exclusive contract with the AFL while CBS had an exclusive contract with the NFL.
So the two networks came to a rather unusual agreement that would not be seen again until over forty years later, the two networks would simulcast the game (at the end of the 2007 season, when the Patriots' final game of the season was originally scheduled to air on the NFL Network, the NFL ultimately agreed to simulcast the game on CBS and NBC, as well, due to its historic nature, with the Patriots looking to finish the season undefeated)!
CBS had their announcers: Ray Scott, Jack Whitaker and Frank Gifford and NBC had theirs: Curt Gowdy and Paul Christman.
However, while each network had their own announcing team, they both shared CBS' feed. Since the game was played in the Los Angeles Coliseum, home of the NFL's Los Angeles Rams, CBS had priority. So during the game, NBC's announcers and crew had to go by whatever the CBS sports director decided to show. As you might imagine, it was not a smooth experience (years later, various recordings of the game were edited together and combined with the radio announcers to re-recreate the Super Bowl I TV experience).
Nothing was odder, though, than what happened when the third quarter began – something that really showed you JUST how awkward the whole affair was. You see, when the Green Bay Packers kicked off to the Kansas City Chiefs to start the second half, NBC was still in a commercial!
Not a big deal, though, right? So NBC was a little late – they'll catch up, no?
No.
The on-field officials were notified of the "problem" and actually called the play dead and had them RE-KICK the kick-off!!!
Can you imagine something like that happening in the Super Bowl in 2013?
But back in 1967, the NFL was not nearly as powerful, so they followed the network's lead.
At least things began to get straightened out the next year, and Super Bowl I remains the only Super Bowl ever to be shared between two networks.
The legend is…
STATUS: True
Feel free (heck, I implore you!) to write in with your suggestions for future urban legends columns! My e-mail address is bcronin@legendsrevealed.com