Here is the latest in a series of examinations into urban legends about basketball and whether they are true or false. Click here to view an archive of the basketball urban legends featured so far.
BASKETBALL URBAN LEGEND: An NBA player tried to get a triple double though a somewhat…odd fashion.
On March 16, 2003, the Cleveland Cavaliers were hosting the Utah Jazz. The Cavs were in the midst of a pretty terrible season (which paid off in the long run as they had the best odds at getting the #1 pick in the 2004 NBA Lottery, and once they did get the pick, they took Lebron James who did pretty well for them, I'd say) but in this game they were creaming the Jazz, up about thirty points with only a few seconds left.
Cavs player Ricky Davis was having the game of his career, 26 points, 13 assists and 9 rebounds. Davis, though, wanted the "triple double," which is what you call it when a basketball player reaches double figures in three statistical categories.
HOW he tried to get that triple-double was quite a shock.

With the Cavs inbounding near their own basket with six seconds left, Davis got the inbounds and went to his OWN basket and took a shot, with the hope of gaining the rebound from the miss and thereby getting the triple double.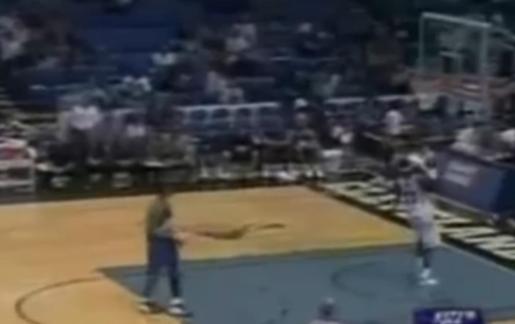 As you might imagine, the Jazz did not like this, and player DeShawn Stevenson vociferously shoved Davis, leading to two more free throws for Davis, as he finished with 28 points.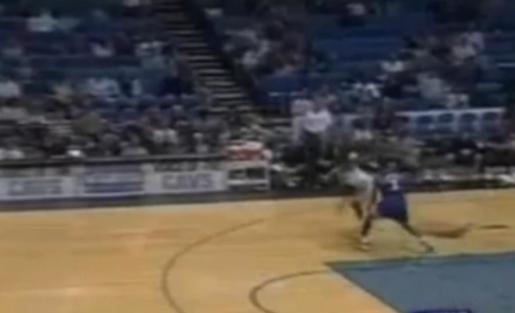 After the game, Jazz coach Jerry Sloan said, "Let him try to get it when the game means something. I was proud of DeShawn and I would have knocked him down harder. They can put me in jail for saying that, but that's the way it is."
In the end, though, the NBA ruled that the rebound did not count, so Davis made a fool of himself for no real reason (he was also fined by the Cavs for unsportsmanlike conduct).
The legend is…
STATUS: True
Feel free (heck, I implore you!) to write in with your suggestions for future urban legends columns! My e-mail address is bcronin@legendsrevealed.com