Here is the latest in a series of examinations into urban legends about basketball and whether they are true or false. Click here to view an archive of the basketball urban legends featured so far.
BASKETBALL URBAN LEGEND: NBA guard Eric Gordon played Michael Jordan's son in the film Space Jam.
Michael Jordan's youngest son, Marcus, played college basketball for the University of Central Florida. Before Florida, Jordan graduated from Whitney Young, a prestigious public school in Chicago. Jordan only attended Whitney Young his last two years of high school. His first two years he spent attending the private school, Loyola Academy, along with his older brother, Jeffrey. The two played together during the 2005-06 and 2006-07 seasons and led Loyola to a pair of conference championships. In February of 2007, the Jordan brothers faced off against North Central High School (from Indianapolis, Indiana). North Central's star player, guard Eric Gordon, exploded for 43 points, 5 rebounds, 4 steals and 3 assists. This is noteworthy because an Eric Gordon PORTRAYED Marcus Jordan in Michael Jordan's hit 1996 film, Space Jam!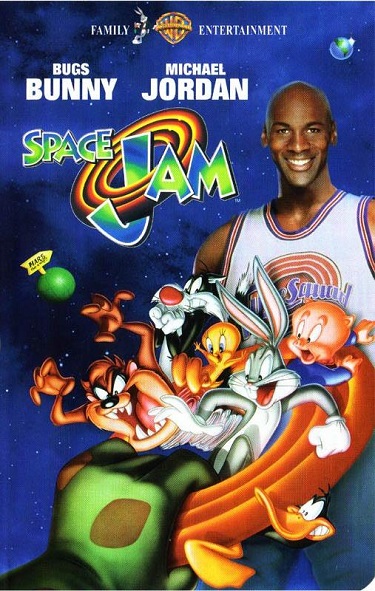 But is it the SAME Eric Gordon who now plays for the New Orleans Pelicans?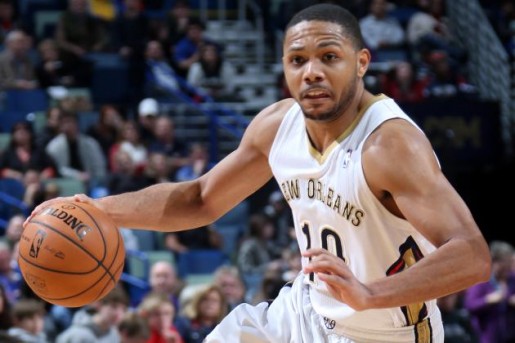 MY answer is no.
First off, some details on Space Jam. Filmed and released in 1996, the movie involves Michael Jordan teaming up with Bugs Bunny to stop some evil cartoon bad guys through the power of basketball. All of Jordan's three children, as well as his then-wife, Juanita, are characters in the movie, but none of them are played by themselves. Theresa Randle plays Juanita, Manner Washington plays Jeffrey, Penny Bae Bridges plays Jordan's daughter, Jasmine, and, sure enough, Eric Gordon plays Marcus Jordan.
Sadly for us, the Gordon in the movie has not done any films since, so we cannot verify that it is not the basketball-playing Gordon simply by noting that this Gordon is currently starring in a sitcom or a film. His IMDB profile page suggests that the Gordon in the film was born in 1989, but they also add "circa," and even if they did not, IMDB is user-generated so the information posted there is not always correct. So the fact that Eric Gordon (from here on out I'll refer to the NBA player as Eric Gordon, Jr. as that's what his full name is) was born in December of 1988 and the actor in the film was allegedly born "circa 1989" does not really tell us anything.
However, in terms of the doubtfulness of the story…
One, the Marcus characters does not really do any basketball playing in the film, so it is highly doubtful that they were looking for a kid with basketball abilities (I also don't even think Gordon Jr. looks like the actor in the film, but I cannot say that I have seen many pictures of Gordon Jr. as an 8-year old – here is a picture of the actor next to a high school shot of Gordon Jr., though)…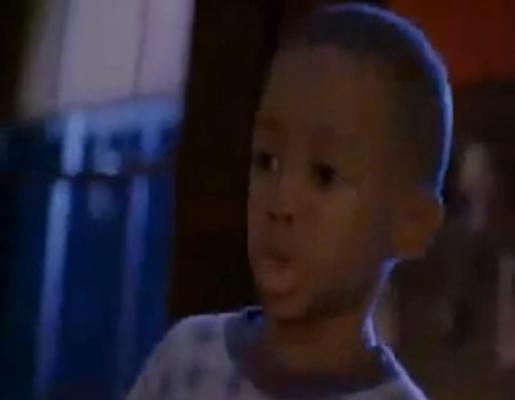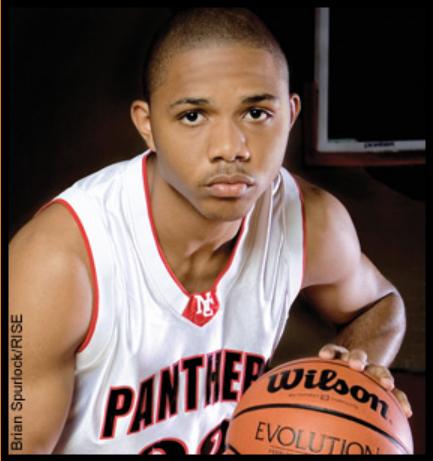 Two, besides a few scenes filmed in the United Center, Space Jam was filmed in California. Eric Gordon, Jr. was born and raised in Indiana. The odds of a movie filming in California (including pretty much all of the scenes involving the kids) hiring a child actor from Indiana for such a small role are very slim.
Three, the coverage of the aforementioned game between Gordon Jr.'s team and the Jordan brothers was significant. It was aired nationally (a relative rarity for high school basketball games not involving Lebron James). And in all of the TV and newspaper coverage, no one noted that Gordon , Jr. would be playing against the man whose son he played in a movie. Does anyone believe that that would seriously never come up? The story did not come up until Gordon, Jr. was attending Indiana University, at which point it began showing up everywhere to the point where it is now pretty much all over the internet as "true."
But the last reason, and the most important of all, that the story is false is that Gordon, Jr. has been asked this in interviews many times, and every time it comes up, he denies it. Here he is denying it in an interview soon after being drafted by the Los Angeles Clippers. He has even denied it without specifically denying it (which is to say that he has spoken in interviews about the two times that he met Michael Jordan, both times at All-Star Games during high school – so without specifically saying "I was not in Space Jam," saying "I never met Michael Jordan until high school" would be an effective denial)!
When you put it together, when Gordon's denials match the facts of the situation as we know them, it seems pretty clear that Eric Gordon, Jr. did not play Michael Jordan's son in Space Jam.
The legend is…
STATUS: False
Thanks to Steve Mason & John Ireland of ESPN radio for the aforementioned interview with Gordon Jr. And thanks to Eric Gordon, Jr. for the information!
Feel free (heck, I implore you!) to write in with your suggestions for future urban legends columns! My e-mail address is bcronin@legendsrevealed.com