Here is the latest in a series of examinations into urban legends about football and whether they are true or false. Click here to view an archive of the football urban legends featured so far.
FOOTBALL URBAN LEGEND: Fresno State wears a "V" on their helmets as in "V for Victory"
California State University, Fresno, better known as Fresno State, has a bulldog as the mascot for their football team.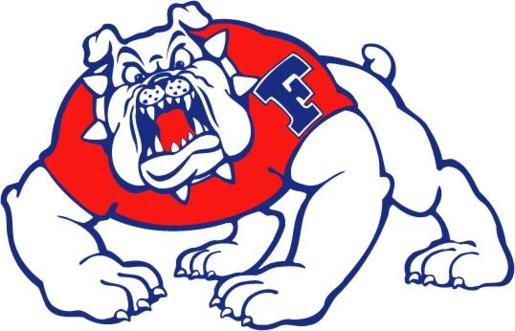 The bulldog is seen on their helmets, as well…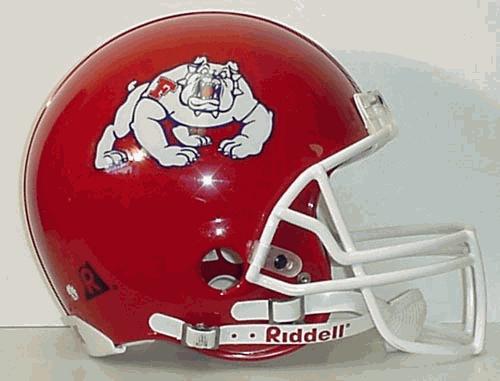 However, also visible on Fresno State helmets since the late 1990s is a green letter V…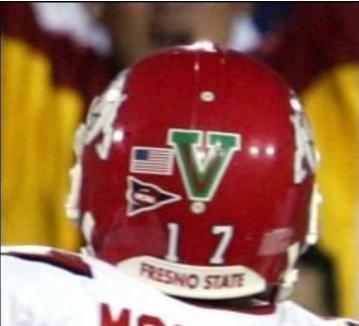 Since Fresno State does not have a V anywhere in its name (nor does California, although I guess there is one "v" in University), the meaning of the V has been much debated.
A popular theory was that the V stood for "Victory," as the phrase "V for Victory" is a well-known turn of phrase.
However, the actual meaning behind the V is much more straightforward.

From Fresno State's own website:
When Pat Hill became Fresno State's head coach prior to the 1997 season, he wanted to reinvigorate San Joaquin Valley pride in the Bulldogs. Because Fresno State is the only Division I football program in the Valley, a 250-mile stretch in California's midsection from Bakersfield to Modesto, Hill wanted to make the Bulldogs the "Green Bay Packers of college football." As Coach Hill often states, Fresno State is not only representing Fresno, its representing the entire Valley.

This representation of the San Joaquin Valley is displayed in the form of a green "V" on the back of the Bulldogs' helmets. The green in the "V" is a symbol to the agricultural community of the Central Valley, which is the world's richest agricultural area in export dollars.

"The people of this Valley are of vital importance to the success of this football program," said Hill. "They help us fund the program, they give us unparalleled support, and they are going to be the big reason we take this program to a level where we are consistently in the Top 25."
And it IS true, Fresno State long has been the college football team associated with the Central California Valley, San Joaquin, in particular.
So that's a very cool move by Coach Hill, who has been quite successful at Fresno State these past 13 years.
Here's an interesting side note about the connection between Fresno State and the Valley community. Likely based on the school, a gang in the Central Valley began calling itself the bulldogs. As the popularity of Fresno State has grown in the Central Valley the last decade or so, so too has the popularity of the gang, to the point where Fresno State paraphernalia was actually BANNED in middle schools and high schools in the Valley a few years back.
Fresno State wanted to become popular in the valley, but I guess they succeeded TOO well!!!
The legend is…
STATUS: False
Feel free (heck, I implore you!) to write in with your suggestions for future urban legends columns! My e-mail address is bcronin@legendsrevealed.com