Here is the latest in a series of examinations into urban legends about basketball and whether they are true or false. Click here to view an archive of the basketball urban legends featured so far.
BASKETBALL URBAN LEGEND: A 2001 game between Michigan State and the University of Virginia was canceled due to a bizarre situation with the floor of the court.
Every year since 1999, the Atlantic Coast Conference and the Big Ten Conference have held a yearly basketball match called the ACC-Big Ten Challenge, where teams from the ACC are matched up against teams from the Big Ten and the conference who wins the most games is deemed the overall winner (the ACC won the first ten challenges).
In 2001, the Big Ten's Michigan State Spartans were set against the ACC's University of Virginia Cavaliers in the Cavaliers' home court of Richmond Stadium…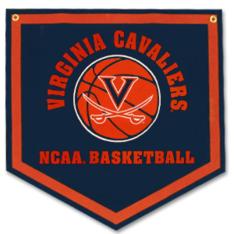 The game was held on November 28, 2001.
At least, they TRIED to hold it on November 28, 2001…

The problem was that that day was an uncommonly warm day for November – over 70 degrees outside! As a result of the excessive heat and the ice below the floorboards at Richmond Stadium, condensation caused the floor to become covered with water.
With UVA up 31-28 in the second half, conditions were just too dangerous, so the game was canceled. I don't even know how to describe it – rained out? iced out? slippery-ed out?
In the 2002 Challenge, the teams played each other again, only this time in Michigan, where the Spartans pulled out an 82-75 victory.
The legend is…
STATUS: True
Feel free (heck, I implore you!) to write in with your suggestions for future urban legends columns! My e-mail address is bcronin@legendsrevealed.com