Here is the latest in a series of examinations into urban legends about football and whether they are true or false. Click here to view an archive of the football urban legends featured so far.
FOOTBALL URBAN LEGEND: The 2003 Florida Gators media guide featured a crocodile by mistake.
In 2003, the Florida Gators put out their Media Guide.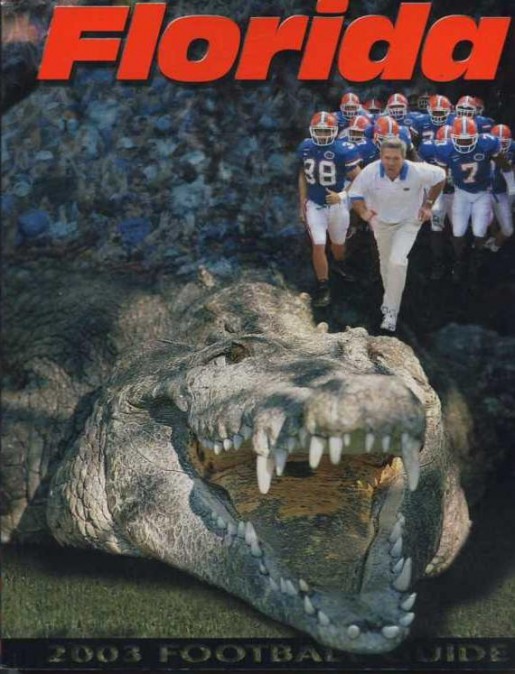 All well and good except, of course, that was a crocodile on the cover, not an alligator!

Flordia spokesperson Steve McClain spoke on the subject:
We asked for an alligator, we paid for an alligator and unfortunately we did not get an alligator. It's unfortunate, it's somewhat embarrassing obviously, but the bottom line is we thought we were getting an alligator.
The legend is…
STATUS: True
Feel free (heck, I implore you!) to write in with your suggestions for future installments! My e-mail address is bcronin@legendsrevealed.com.