BASEBALL URBAN LEGEND: Once Major League Baseball adopts the Negro Leagues as official Major Leagues, Josh Gibson will be the new home run leader.
In a major piece of news, Major League Baseball recently announced that they would be adding the Negro Leagues to the list of official "Major Leagues." You see, what we now think of as Major League Baseball (the American League and the National League) is not the only accepted "Major Leagues" in baseball history. There were a number of other professional leagues (most of which predated the formation of the American League) and Major League Baseball has determined that those old leagues, like the American Association, the Union Association, the Players' League and the Federal League.
Well, now Major League Baseball has officially adopted the Negro Leagues, as well, as being part of the Major Leagues, as well. Not EVERY Negro League, just the ones that baseball history experts have determined were effectively on par with the Major Leagues. These leagues are: Negro National League (1920-31), the Eastern Colored League (1923-28), the American Negro League (1929), the East-West League (1932), the Negro Southern League (1932), the second Negro National League (1933-48) and the Negro American League (1937-48). MLB has decided that anything before 1920 was too disorganized and anything after 1948 was too diluted (as the Majors were now accepting African-American players).
So, with the statistics accumulated in those Negro Leagues becoming "official," does Josh Gibson, one of the most famous home run hitters of the 20th Century, take his spot on top of the Major League home run record books? After all, his Hall of Fame plaque reads, "almost 800 home runs in league and independent baseball during his 17-year career." The MLB record is currently 762 home runs by Barry Bonds. Would Gibson therefore be ahead of Bonds?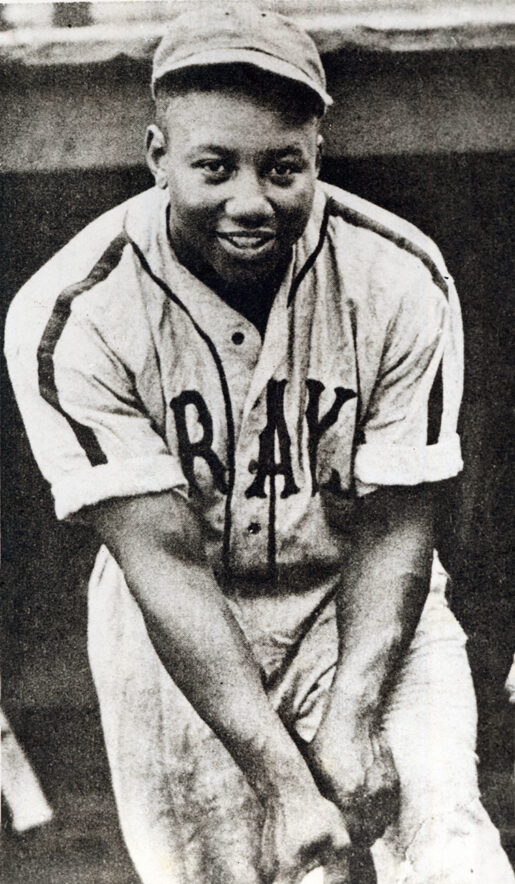 Simply put, no.
You see, only official Negro League games count towards the statistics being adopted by Major League Baseball and most Negro League teams didn't actually play against each other during the season. They would play exhibition games against local teams. Those games do not count towards the official totals, only the games that were played against other Negro League teams.
In addition, Gibson would do barnstorming, basically travel the country putting on displays of his home run prowess. It is those barnstorming appearances that provide most of the folklore around Gibson's nearly 800 home runs during his career. However, those home runs also do not count in the official record.
All told, the official total for Gibson will be 238 home runs, which will place him 264th all-time (tied with Ray Lankford and Earl Averill and, for the time being, JD Martinez). Gibson did it in much fewer at-bats, though (roughly 3300 at-bats, versus roughly 5700 for Lankford, 6300 for Averill and 4200 for Martinez).
The more interesting thing will be how Major League Baseball handles rate stats. Since the Negro Leagues played fewer games, will that mean anything vis a vis Gibson's very high career batting average of .365 would be second all-time in Major League history behind Ty Cobb. I imagine that it WILL count, but MLB has been a bit vague on that topic.
But anyhow, as to the legend of Gibson now being the all-time home run leader, it is…
STATUS: False
Feel free (heck, I implore you!) to write in with your suggestions for future installments! My e-mail address is bcronin@legendsrevealed.com.
Tags: Barry Bonds, josh gibson, major leagues, negro league