BASEBALL URBAN LEGEND: The Yankees accidentally left Tim Belcher unprotected in the 1984 Free Agent Compensation Draft.
Few Major League Baseball players have had as strange of a road to the Major Leagues as Tim Belcher did (Danny Goodwin is one of the few who could compare). Drafted number one overall in the 1983 amateur draft by the Minnesota Twins, the team had such major cash flow problems that they couldn't afford to make a realistic offer to him. Belcher recalled to Eric Malinowski in 2014, " I just felt like I was a victim of some circumstances that didn't allow me to sign with the club. You know, that was a time when the Twins were at the end of the Calvin Griffith ownership period and they had no money. And not only did they not sign me, they didn't sign Billy Swift, who was their No. 2 pick. He pitched in the big leagues a while. And Oddibe McDowell, who became an outfielder with the Rangers. They didn't sign him, and we were three of their picks. They just didn't have any money. So it was a little different situation than what you see currently."
Belcher then went to go pitch for Team U.S.A. during the rest of 1983. According to the rules of the time, Belcher then became eligible for the supplemental amateur draft, which was in January of 1984. The Yankees selected Belcher with the number one pick of that draft.
However, a month later, Belcher was on the move again. There was a short-lived method of dealing with free agent compensation that allowed teams that lost "Type A" free agents to then essentially draft a player from any level (minors or Majors) of any other Major League team (besides 26 protected players on each team. In addition, if a team ceded the right to sign a Type A free agent, they could protect all of their players). ANY team, not just the team that signed their player. It was a system clearly designed to curtail free agency and it was a big part of the 1981 Player's Strike. However, despite the strike, it still went into place in 1981. The Oakland Athletics lost Tom Underwood to then-reigning World Champion Baltimore Orioles and so the Athletics chose Belcher from the Yankees.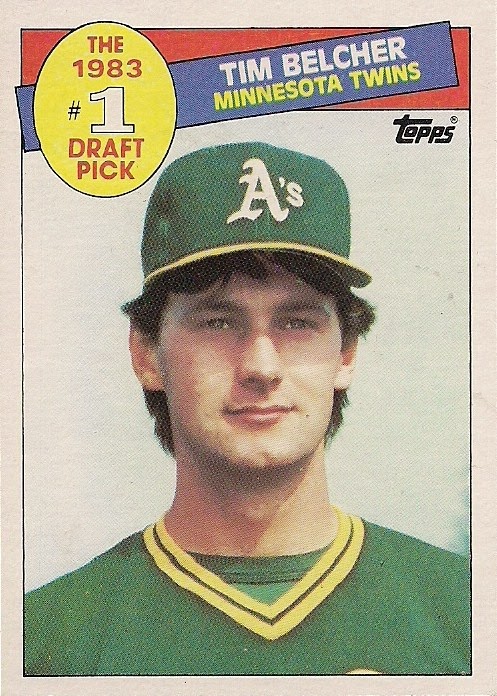 As the legend goes (from Baseball Reference's Bullpen Wiki, as an example), "However, because of a front office mix-up, his name was left off the team's protected players' list for the free agent compensation draft and he was selected by the Oakland Athletics on February 8th. Yankees owner George Steinbrenner was livid over this development and blamed young general manager Murray Cook for it and fired him shortly afterwards."
It is true that Steinbrenner was livid over the situation and he helped push for the elimination of the system after that year (the Mets also famously lost Tom Seaver to the Chicago White Sox in 1984, but that was just flat out incompetence by the Mets, who actively left Seaver off of their protected list, figuring no one would want to take an older player like Seaver. They were way wrong and it possibly cost them the division in 1985), but was it really a screw-up that Belcher was eligible to be taken?

No, it was just a fluke in the system.
You see, the protected players had to be submitted on January 5, 1984. The Yankees didn't even DRAFT Belcher until January 17, 1984!
As the Yankees public relations director, Joe Safety, noted at the time, "The rules in this case worked against us. We did all the work and then we were unable to protect him. We certainly didn't sign him to give him away. The rules are very unfair. We drafted the player in the January draft, negotiated with him and signed him last week. The date of protection is Jan. 5. You can't add to it or subtract from it. It's a flaw in the compensation system. It has no correlation whatsoever to the New York Mets situation."
Nice shade at the Mets, right?
Still, the Yankees theoretically could have waited until after the February 8th free agent compensation draft to sign Belcher, but Safety also noted at the time (and Belcher confirmed) that if the Yankees didn't sign him before February 2nd, he was going to refuse to sign and just go back to school.
It IS true that George Steinbrenner (never a particular bastion of rationalism) DID blame his general manager, Murray Cook, for the situation and relieved Cook of his duties soon after, but that was just George being George.
The old school free agent compensation system (where teams received draft pick compensation) returned in 1985. Belcher never pitched for the Athletics, being traded to the Los Angeles Dodgers in 1987 for Rick Honeycutt.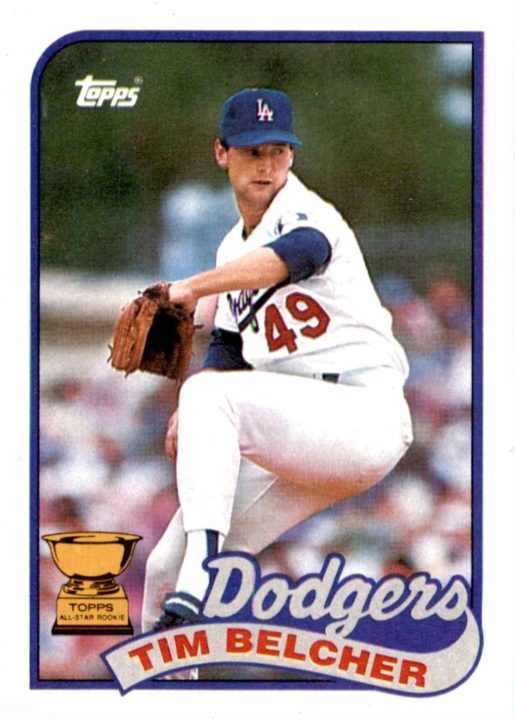 Belcher got to have a measure of revenge when his new team beat his old team the following season (Belcher actually pitched Game 1 of the 1988 World Series due to Orel Hershiser having had to pitch Game 7 of the 1988 National League Championship Series. As Belcher would later note, it was both the worst game he ever pitched on the big stage and also the greatest game he was ever a part of, as Kirk Gibson's legendary home run bailed Belcher out of taking the loss after Belcher gave up 4 runs in the second inning. Belcher later won Game 5 of the World Series). Belcher had a fine career, pitching 15 seasons in the Big Leagues. As a Seattle Mariner in 1995, he allowed Derek Jeter's first Major League hit.
The legend is…
STATUS: False
Feel free (heck, I implore you!) to write in with your suggestions for future installments! My e-mail address is bcronin@legendsrevealed.com.
Tags: George Steinbrenner, Minnesota Twins, New York Yankees, Oakland Athletics, Tim Belcher