Here is the latest in a series of examinations into urban legends about music and whether they are true or false. Click here to view an archive of the movie urban legends featured so far.
MUSIC URBAN LEGEND: Neil Young was sued by his own record label over not making "commercial" music.
David Geffen was one of the top music managers in Los Angeles when he found himself unable to get a record deal for one of his new clients, a young singer named Jackson Browne. His friends told him, "Why not start your own label then?" He did, they put out Jackson Browne's first album, it was a hit and Asylum Records was born. It became a popular record label known for putting out artists that Geffen believed in, whether they were necessarily commercial or not (it was mostly the Southern California acts that he was familiar with, like Browne and Warren Zevon). In 1972, it was purchased by Warner Communications, who merged it with Elektra Records. Geffen ran the combined company until 1975, when he left to become a film executive for Warner. That did not work out, so in 1980, he formed his second record company, Geffen Records. Once again, he was known for how artist-driven the company was. He famously agreed to put out an album by John Lennon (which turned out to be Double Fantasy) sight unseen (or song unheard, I guess?). He had that much faith in his artists.
This is why it was shocking to see Geffen end up SUING one of his artists for not putting out commercial music! Read on for the details…

Neil Young was a legend of the folk rock scene of the 1960s and 1970s with his work in Buffalo Springfield, Crosby, Stills, Nash and Young and, of course, his own solo work.
His 1972 album, Harvest, went quadruple platinum, selling over 4 million copies. So he was a critical sensation as WELL as a commercial success.
He did his first thirteen solo albums either for Reprise (a division of Warner Bros) or for Warner Music directly.
In 1982, though, he was one of the artists who was impressed with Geffen's background and agreed to sign with Geffen. He was guaranteed $1 million per album and complete creative control over his work.
Here's where things got a little dicey. The first album Young put out was called Trans, which was an ambitious attempt by Young to get into early electronic music. He used synthesizers and a vocoder on the album. It spun out of Young's work with his young son (who had cerebral palsy) and trying to help his son to speak. It was an odd record, but not necessarily a bad one.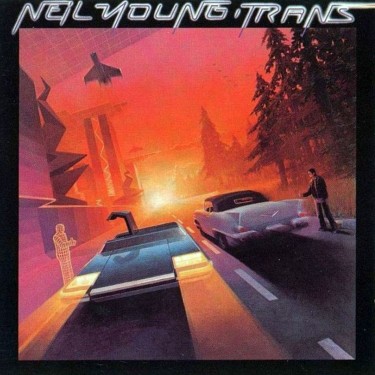 It did not sell a lot.
Young's follow-up project was a rockabilly album called Everybody's Rockin'…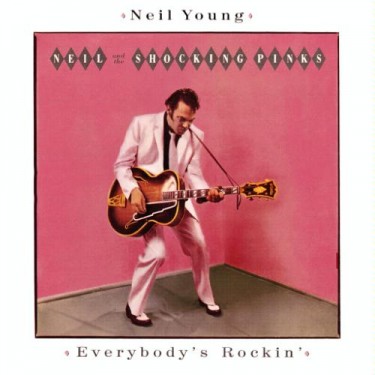 It sold even worse than Trans.
Geffen was now angry. He told Young he had to start doing more commercial work and Young, as was his wont, chose to ignore him (after all, Young has complete creative freedom). So on December 1, 1983, Geffen Records filed suit against Young, claiming Young breached the contract. Their argument was that Young broke the requirement of good faith dealing in any contract. He was putting out music that was clearly uncommercial and "unrepresentative" of his sound.
Young filed a counter-claim of breach of contract since he had been promised complete creative control.
Ultimately, they settled the suit and Geffen apologized to Young. Young even put out two more records for Geffen before returning to Reprise, which is where he remains to this day.
The legend is..
STATUS: True
Feel free (heck, I implore you!) to write in with your suggestions for future urban legends columns! My e-mail address is bcronin@legendsrevealed.com