Here is the latest in a series of examinations into urban legends about baseball and whether they are true or false. Click here to view an archive of the baseball urban legends featured so far.
BASEBALL URBAN LEGEND: Due to a scorer's error, Tris Speaker went unrecognized for an RBI record for seventy-nine years!
Babe Ruth's record for career runs batted in stood for 42 years.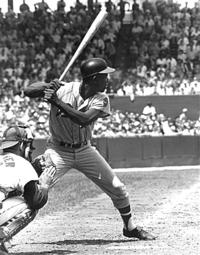 Hank Aaron's record for career runs batted has stood for 34 years (and counting – and since the closest active player is over 500 runs batted in away and is 39 years old, I think Aaron will have the record for the foreseeable future)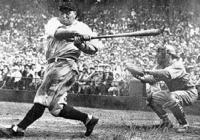 Hack Wilson's single-season runs batted in record has stood for 79 years (and counting).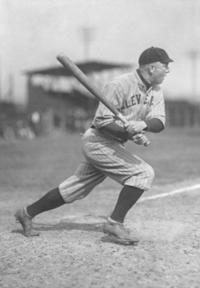 Tris Speaker's American League record for most consecutive games with a run batted in (that he set in 1928) has stood for…TWO years (and counting)?!?!?

You see, the statistic for runs batted in (awarded every time a batter's hit resulted in another player on his team scoring a run) was not even an official statistic until 1920.
Well into the 1920s, all statistics in baseball were kept track off via hand-written ledger sheets. Over in the National League, such sheets were checked with regularity. No such attention to detail was present in the American League.
Since the runs batted in statistic was so new, it was also the most mis-attributed statistic that there was.
So going into the 2007 season, the official record for most consecutive games with a run batted in the American League was thirteen, a record shared by Tavis Wright of the Chicago White Sox (done in 1941) and Mike Sweeney of the Kansas City Royals (done in 1999) (The National League and Major League record was, and still is, the Chicago Cubs' Oscar Grimes, who did so in seventeen straight games in 1922).
However, in 2007, upon doing some research into possible statistical errors, Trent McCotter discovered that for the May 26, 1928, Speaker was credited with a home run but no runs batted in. The home run was verified and therefore, so was the run batted in.
With that run batted in verified, Speaker suddenly had an American League record FOURTEEN games in a row with a run batted in!
And he only had to wait seventy-nine years (thirty-nine of them posthumously) to get the credit.
Thanks to Trent McCotter for both doing the great investigative research but for also being a great source!
STATUS: True
Feel free (heck, I implore you!) to write in with your suggestions for future installments! My e-mail address is bcronin@legendsrevealed.com