Here is the latest in a series of examinations into urban legends about basketball and whether they are true or false. Click here to view an archive of the basketball urban legends featured so far.
BASKETBALL URBAN LEGEND: While in the NBA, Dave Bing went to work for the same bank that denied him a mortgage for a house.
The NBA in the 1960s was a lot different than it is today, with one of the most important differences coming in the salary department. Players did not make nearly as much money then as they do now (even in context and with inflation taken into account).
However, even for the NBA of the 1960s, Dave Bing had a unique work ethic.
A star guard for the Detroit Pistons (he won the NBA Rookie of the Year in 1967), the future Basketball Hall of Famer attempted to get a mortgage for a home in 1968.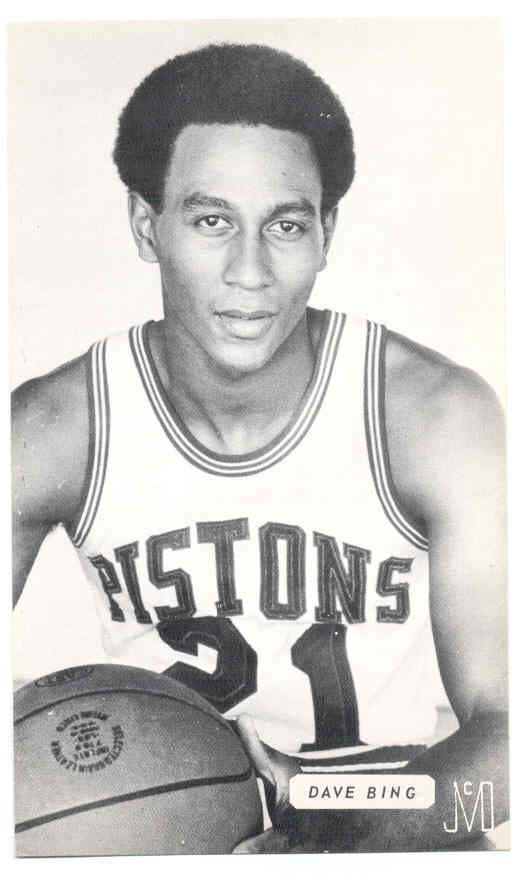 They turned him down, primarily because he had no credit history. What happened next was quite surprising…

Bing was interested in banking, though, so the next offseason he took a job at the very same bank, the National Bank of Detroit, that turned him down for a loan the previous year!
He worked at the bank for the next seven offseasons, working in a variety of jobs, including bank teller!
In 1979, upon retiring from the NBA (and with a little more change in his pocket), Bing took a job working at Paragon Steel.
He left after a year to form his OWN steel company, Bing Steel. The manufacturing business quickly went under, but Bing was able to turn it into a middle man company between the auto industry and OTHER steel manufacturers. Soon the company was making millions! The company would eventually become known as the Bing Group and expand past just metal deals.
In 2008, Bing announced that he would run for Mayor of Detroit, to take the place of the disgraced and ousted Mayor Kwame Kilpatrick (one of Bing's campaign promises is that he will work only $1). In May of 2009, Bing won the special election to finish out Kilpatrick's term. In November of 2009, he won election to his own term in office.
Bing lost much of his power as mayor to Detroit's emergency manager Kevyn Orr, so Bing did not seek out another term after his term ended in 2013.
The legend is…
STATUS: True
Feel free (heck, I implore you!) to write in with your suggestions for future urban legends columns! My e-mail address is bcronin@legendsrevealed.com