Here is the latest in a series of examinations into urban legends about musicals and whether they are true or false. Click here to view an archive of the musical urban legends featured so far.
MUSICAL URBAN LEGEND: Cole Porter worked on song lyrics while lying crushed underneath a horse.
Cole Porter is one of the all-time great songwriters, known for such classic songs as "Night and Day", "I Get a Kick out of You" and "I've Got You Under My Skin," as well as the smash Broadway musicals Anything Goes and Kiss Me, Kate.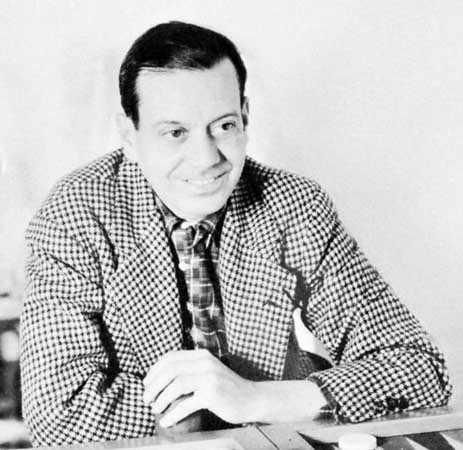 Porter was especially noteworthy in the sense that he was one of the few Tin Pan Alley songwriters to write the music AND the lyrics to his tunes.
Although he is a legendary music figure now, and certainly was a popular songwriter at the time, as well, Porter was not without his share of bombs. In fact, Porter (who was born in 1891)'s first two musicals in the late 1910s were both bombs. It was not until 1928 that he had a successful show on Broadway (the musical Paris, with the practically scandalous for its time hit song, "Let's Do It (Let's Fall In Love)").
Even after having his most popular musical, Anything Goes, in 1934, Porter followed with a string of lackluster musicals (until finally having a comeback of sorts in 1948, with Kiss Me, Kate).
One of those lackluster musicals was called You Never Know. While the musical as a whole was not one of his best, it did include one of the last GREAT songs written by Porter, the subtle and beautiful love song, "At Long Last Love."
If Porter ever had a built-in excuse for a lackluster musical, You Never Know was it. While working on the musical in late October, 1937, Porter went horseback riding. During the ride, he was thrown from the horse. The horse then proceeded to roll over on to Porter, crushing both of his legs. Doctors first thought that he would need at least one leg amputated, but luckily, Porter was wealthy enough to get the best surgeons available, and after a ghastly THIRTY surgeries on his legs, they were able to be saved, but he would be in agonizing pain for the rest of his life. Ultimately, a few years before his death in 1964, the legs WERE amputated.
In any event, Porter claims that while he was lying there, crushed by the horse, he was in such shock that, presumably to keep his mind off of the situation, he actually began to come up with lyrics for "At Long Last Love."
Is it true?
Now, examining the situation, we do know that "At Long Last Love" was copyrighted as an unpublished number a couple of weeks before the accident, so we do know that he WAS working on the song at the time.
We know that he specifically claimed that it happened.
We know that the song was finished soon after the accident.
So I dunno. I know a lot of folks feel that the claim is an outlandish one – even Charles Schwartz' book Cole Porter: A Biography
seems to doubt Porter, but I really don't think that the claim is THAT out of the ordinary. It also seems like an awfully odd thing to lie about – combine that with the fact that the time frame all checks out, and I'm inclined to say true.
The legend is…
STATUS: I'm Going With True
Feel free (heck, I implore you!) to write in with your suggestions for future urban legends columns! My e-mail address is bcronin@legendsrevealed.com