Here is the latest in a series of examinations into urban legends about music and whether they are true or false. Click here to view an archive of the music urban legends featured so far.
MUSIC URBAN LEGEND: "Mr. Bojangles" is about the famous dancer Mr. Bojangles.
"Mr. Bojangles" was written and first recorded by Jerry Jeff Walker in 1968.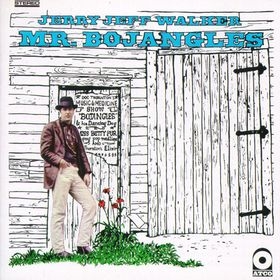 The song became famous, though, when it was released by the Nitty Gritty Dirt Band on their 1971 album, Uncle Charlie & His Dog Teddy.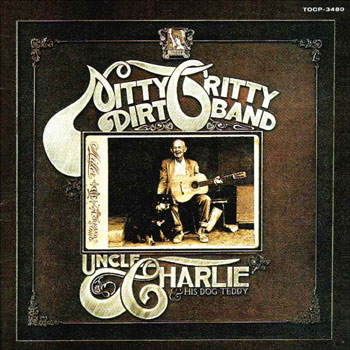 The oddest thing about the song "Mr. Bojangles," which is a nice, melancholy song about a tap dancing fellow named Mr. Bojangles is that while it IS written about a tap dancer named Mr. Bojangles, it is NOT about the famous tap dancer, Mr. Bojangles!

Bill Robinson, also known as Bojangles, was a famous tap dancer who did the vaudeville circuit for decades before graduating to taking his dancing into the movies, as well, most famously in a series of Shirley Temple films in the 1930s.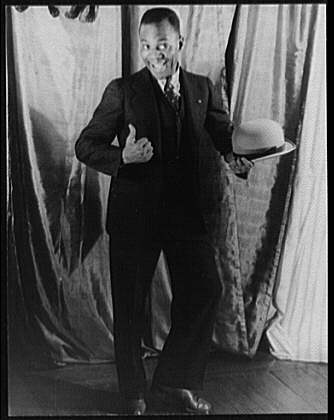 Robinson died in 1949 at the age of 71.
However, Walker did not write "Mr. Bojangles" about Robinson, which is what most people, including the Nitty Gritty Dirt Band, felt that he had.
Instead, Walker's song was basically exactly how the lyrics go:
I knew a man Bojangles and he'd dance for you
In worn out shoes
With silver hair, a ragged shirt, and baggy pants
The old soft shoe
He jumped so high, jumped so high
Then he lightly touched down

I met him in a cell in New Orleans I was
down and out
He looked to me to be the eyes of age
as he spoke right out
He talked of life, talked of life, he laughed
clicked his heels and stepped
Indeed, Walker was in jail in New Orleans (for drunkenness) one weekend in 1965 when the jails were crowded with homeless people (as Walker recalls it, it was a holiday weekend, so the police were keeping the homeless locked up until the holiday weekend ended) and, well, a homeless guy who was nicknamed Mr. Bojangles did a tap dance for everyone in the cells (presumably his dancing is how he got the name "Mr. Bojangles").
The jails were segregated back then in New Orleans, so this Mr. Bojangles wasn't even black!
By the way, the above lyrics are actually from the Nitty Gritty Dirt Band's version – you can tell because they changed some lyrics due to mishearing Walker in a few places, specifically where he says "he laughed-slapped his leg a step" they heard (and wrote as) "he laughed clicked his heels and stepped."
The legend is…
STATUS: False
Feel free (heck, I implore you!) to write in with your suggestions for future urban legends columns! My e-mail address is bcronin@legendsrevealed.com