Here is the latest in a series of examinations into urban legends about TV and whether they are true or false. Click here to view an archive of the TV urban legends featured so far.
TV URBAN LEGEND: At the end of the George Burns and Gracie Allen Show, Burns would say "Say Goodnight, Gracie" and Allen would follow with, "Goodnight, Gracie."
George Burns and Gracie Allen met in 1922 and soon began a vaudeville act together. Their act quickly developed into the act that they would become famous for – Burns as the straight man playing to Allen's ditzy "Dumb Dora" routine. They would marry in 1926.
After years on vaudeville and a number of appearances in the pictures, the pair transitioned to radio in the late 1930s, which is where they made the last refinement on their act during the 1940s. Up until that point, their marriage was not written into the act. Around 1940, they finally did and their radio show became more of a traditional sitcom.
That sitcom style continued to the medium of television, as the couple debuted their TV series The George Burns and Gracie Allen Show in 1950.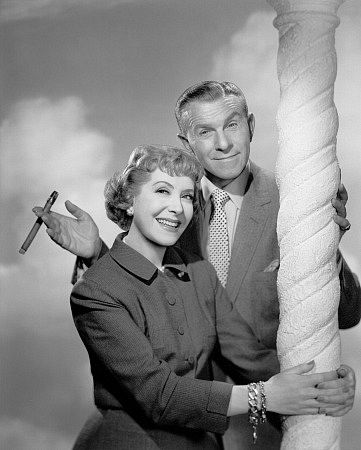 By the time Allen retired in 1958 (Allen had been fighting heart disease for years, which almost certainly was what led to her wishing to lighten her workload – the couple produced almost THREE HUNDRED episodes in the eight years they were on the air), the show was a massive commercial and critical hit.
People absolutely loved Gracie Allen's personality.
However, perhaps the most popular part of the show is something that actually never happened on the show!!

You see, at the end of every program, Burns and Allen would come out and make one or two really quick jokes about that day's episode and then they would say goodnight. What Burns would do is he would tell Gracie to "Say Goodnight," and she would reply with some variation of "Goodnight."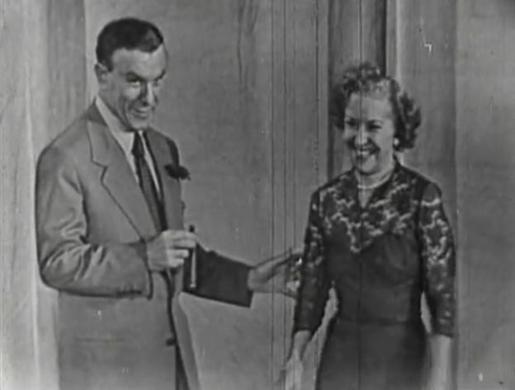 The legend, though, has sprung up that what that they did a regular gag where Burns would tell Allen to "Say Goodnight, Gracie" and she (being a ditz) would think he was telling her what specifically to say, so she would repeat, "Goodnight Gracie!"
It's a really good bit, but they NEVER used the bit on the show ever.
It is almost certain that people are confusing it with Rowan and Martin's Laugh-In, which would end with Dan Rowan telling Dick Martin to "Say Goodnight, Dick" to which Dick Martin would reply "Goodnight, Dick."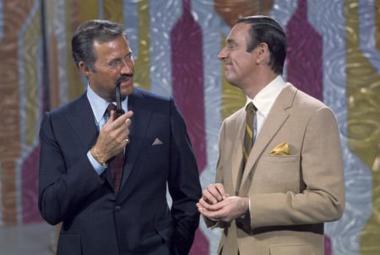 However, it never happened on The Burns and Allen Show, no matter how world-famous the phrase, "Say Goodnight, Gracie" " Goodnight, Gracie" has become!
Here's a YouTube clip from the first season showing their standard goodbyes for the episode.
Here's George Burns on the topic, "It's a show-business myth that Gracie replied to my request to "Say goodnight, Gracie," by saying, "Good night, Gracie." In fact, that's probably one of the most misquoted lines in theater history. Maybe she said it once, but I don't even remember that. She simply said, "Good night." There were many reasons for that, the main one was that I just never thought of it, from now on she will have said it."
The legend is…
STATUS: False
Thanks to YouTube user Burns and Allen for the clip!
Feel free (heck, I implore you!) to write in with your suggestions for future urban legends columns! My e-mail address is bcronin@legendsrevealed.com