Here is the latest in a series of examinations into urban legends about music and whether they are true or false. Click here to view an archive of the music urban legends featured so far.
MUSIC URBAN LEGEND: The Beatles used flag semaphore to spell out "help" on the cover of their album, Help!
Robert Freeman is an acclaimed photographer and designer who is mostly known for his work with the Beatles, specifically a number of their early album covers.
When it came to the Beatles 1965 album, "Help!," Freeman figured he would have a little fun with the title of the album.
So for an album titled "Help!" he decided to use a cover based on the Flag Semaphore Signaling System.
The Flag Semaphore Signaling System is a system in which ships communicated with each other in the 1800s. It is a lot like morse code – someone goes out on the deck of the ship with bright flags in both arms and then makes movements that correspond with letters and/or phrases.
Here are examples of the ABCs of Flag Semaphore, in this instance, the actual letters A, B and C….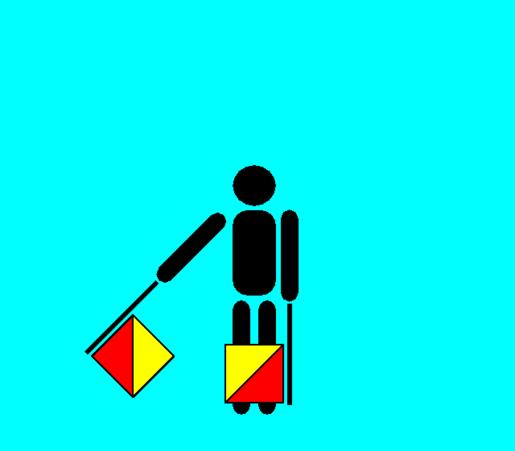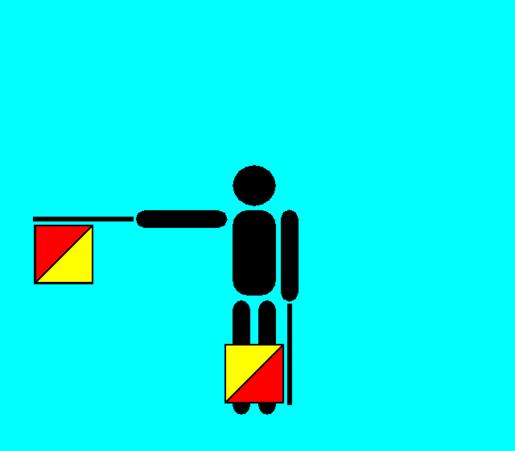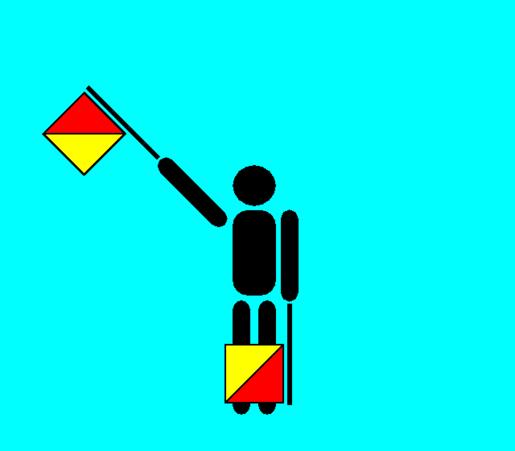 So, then, Freeman had the idea for the cover of Help! be the Beatles signaling the word "Help" using flag semaphore (sans flags, but apparently it's called flag semaphore even when you don't use flags)…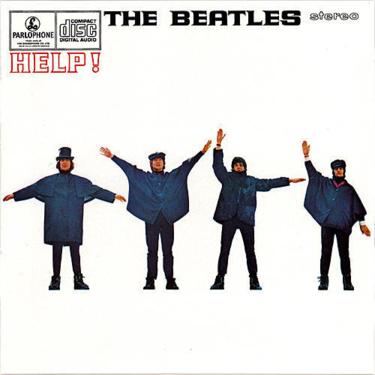 However, that's not actually the flag semaphore signals for "Help"!!

Freeman felt that the symbols for "help" just did not look that visually interesting, so he just picked signals that he thought looked striking.
Here is the actual semaphore signals for H-E-L-P…




They likely used a few different formations, but at least one of them was N-U-J-V….




Pretty funny.
The legend is…
STATUS: False
Thanks to the neat website, Semaphore Flag Signaling System, for the examples of Semaphore Flag Signals!
Feel free (heck, I implore you!) to write in with your suggestions for future urban legends columns! My e-mail address is bcronin@legendsrevealed.com