Here is the latest in a series of examinations into urban legends about TV and whether they are true or false. Click here to view an archive of the TV urban legends featured so far.
TV URBAN LEGEND: 77 Sunset Strip was released in theaters specifically to take away rights from the show's creator.
Roy Huggins is one of the most accomplished producers in television history, known primarily for creating the series Maverick, The Fugitive, Baretta and Rockford Files.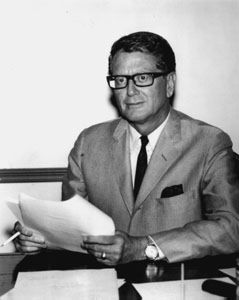 He also created 77 Sunset Strip for ABC when he was working for Warner Brothers, who were JUST getting into television in the mid-50s when they hired Huggins.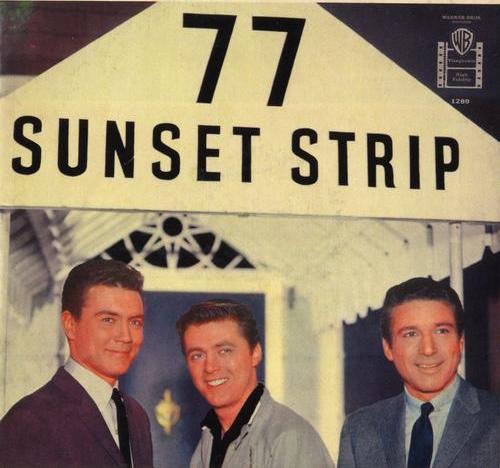 The main character of 77 Sunset Strip was former World War II intelligence operative turned private investigator Stuart Bailey (played by Efrem Zimbalist, Jr.).
Stuart Bailey originally appeared in a novel Huggins wrote in 1946 and Huggins later adapted the character for the silver screen in 1949's I Love Trouble (the character was played by Franchot Tone).
Huggins was producing an anthology series for Warner Bros. and Bailey appeared in an episode of that, as well (played by Zimbalist for the first time). The episode went over well enough that Warners wanted to turn the concept into a regular series.
They produced a 90-minute pilot episode and previewed it to audiences around the country who responded enthusiastically. Warner Bros. felt that they had a hit on their hands.
However, Warners also did not particularly feel like sharing any of the rights to the show with Huggins, so they came up with a plan to basically screw Huggins out of his fair share.

The pilot was not actually written by Huggins, but by screenwriter Marion Hargrove, who, since he wrote the script for Warners as a member of their staff, had no claim to the copyright of the work himself.
So Warner Bros. then released the pilot for a short time in a theatrical run in Puerto Rico before ever airing the show on television under the title of the episode, Girl on the Run.
Warners then argued that the television series was an adaptation of Marion Hargrove's film, Girl on the Run, and nothing else, and since Hargrove wrote the film as a member of Warner Bros., then according to Warners, THEY owned the copyright to the show, not Huggins.
You would think that such a transparent maneuver would have failed if Huggins had really pushed it, but for whatever reason, while he DID complain and try to get himself royalties in the property, Huggins decided it wasn't worth the fight and instead just quit Warner Bros. soon after the series began.
The series would go on to become a smash hit and run for over 200 episodes (and spin off a number of shows for ABC – well, by "spin off," only one show actually spun off from the show proper, but a bunch of shows started that were designed just like 77 Sunset Strip only in different locales).
Huggins did learn his lesson, though – from that point on, when Huggins was involved in creation of a show, he would use the fabled "Huggins Contract," which would give him vast amounts of power over the rights to a show, even if he was not actively involved in the actual production of the property – all he needed was to actually come up with the IDEA for the show.
He created The Fugitive under this contract, and years later, he still owned the rights to the show when it was adapted for boffo box office results in 1993, starring Harrison Ford and Tommy Lee Jones.
So while he was stiffed out of his royalties from 77 Sunset Strip, you could perhaps argue that in the long run, being stiffed led to him making even MORE money due to the creation of the "Huggins Contract."
The legend is…
STATUS: True
Feel free (heck, I implore you!) to write in with your suggestions for future installments! My e-mail address is bcronin@legendsrevealed.com.