Here is the latest in a series of examinations into urban legends about TV and whether they are true or false. Click here to view an archive of the TV urban legends featured so far.
TV URBAN LEGEND: NBC's "Must See TV" was created for its Thursday night sitcom lineup.
The first time that Thursday nights were treated as something special at NBC was in the 1982-83 Fall Season, when the ratings-challenged network began to tout its Thursday night lineup as a critical bonanza.
The night had the following shows…
At 8pm to 9, it had the acclaimed television adaptation of the film Fame….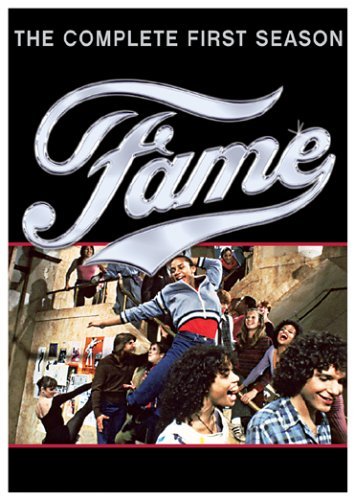 At 9pm, it had a pair of sitcoms – the critically acclaimed new sitcom, Cheers….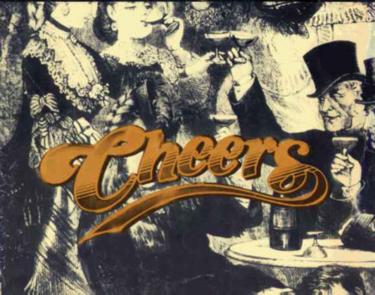 and the critical darling that NBC had actually saved from cancellation at ABC, Taxi…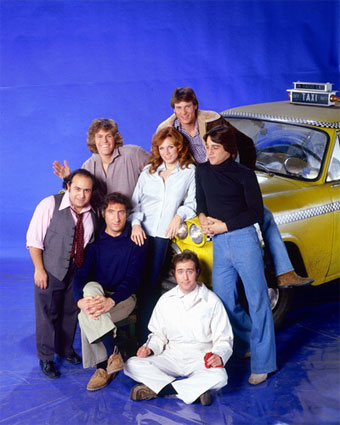 The night was then capped off by one of the most lauded shows of the 1980s, Hill Street Blues…
But that was all that NBC did to promote it – "Here are some high quality programs!"
And even that, they gave up on after half a season!
Taxi was moved to Saturdays and Cheers was moved to 9:30 and the paragon of brilliant television, Gimme a Break!, was moved into the 9pm slot.
Really, it was not until the 1984-85 season that Thursday night exploded for NBC, as the brand new series, The Cosby Show became a rating juggernaut…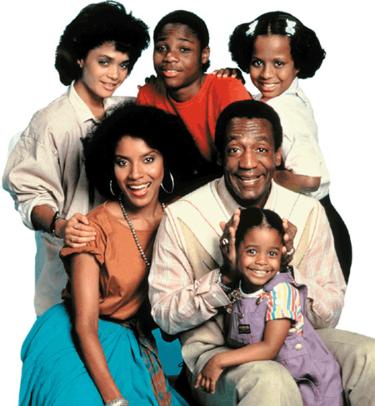 which made the 8:30 show, Family Ties, ALSO become a hit.
The Cosby Show helped carry the night for the rest of the decade (it also helped that Hill Street Blues was eventually replaced by another critically acclaimed drama that was also a good deal more mainstream than Hill Street Blues, L.A. Law).
After The Cosby Show went off the air, Cheers was the biggest show on the night until it, too, left in 1993.
Then the night was carried by Sienfeld for a time…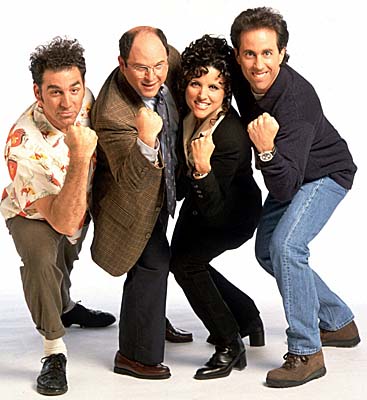 coupled with popular sitcoms Mad About You…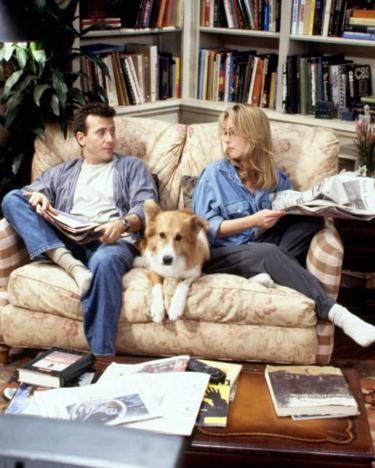 and the Cheers spin-off, Frasier…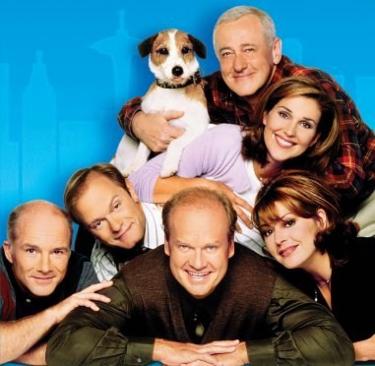 It was the 1994-95 debut of Friends, though, that really changed the landscape for NBC, though.
Suddenly, going into the 1995-96 season, they had four very popular sitcoms, so what they decided to do was to move Mad About You to join Frasier (which had already moved the previous season) to Tuesday nights to form a comedy block on that night to go with their Thursday night shows.
It was THEN that NBC finally debuted their slogan "Must See TV," but it was not, as most people believe, a Thursday Night thing – it was a Thursday AND Tuesday Night thing.
Heck, here are two promos from that season…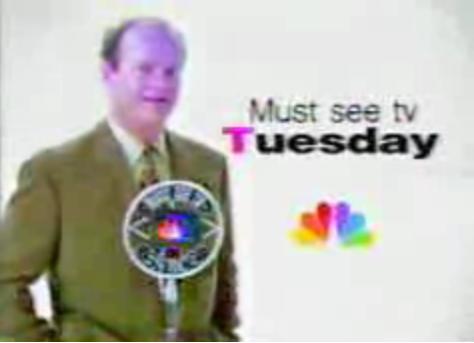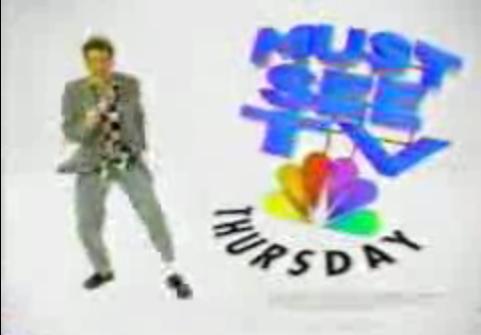 In fact, for the 1997-98 season, NBC tried to expand their sitcom base with an incredibly ambitious (and ultimately disastrous) schedule of FOUR nights of sitcoms from 8pm to 10pm, with an additional hour of sitcoms from 8pm-9 on Sundays! In that season, NBC called EACH NIGHT (from Monday to Thursday) "Must See TV ___(fill in the blan of the night)."
However, as their sitcoms began to fail and their rating juggernauts faded away, NBC dropped the slogan.
They brought it back for a time in 2006 when they paired The Office with My Name Is Earl at 9pm.
But beginning in the 2006-07 season, NBC went with a new slogan, Comedy Night Done Right, for their two-hour block of shows, My Name Is Earl, The Office, Scrubs and 30 Rock.
Amusingly enough, NBC even itself has bought into "Must See TV = Thursday Night," as they had a 20th Anniversary of Must See TV Thursday in 2002.
The legend is…
STATUS: False
Feel free (heck, I implore you!) to write in with your suggestions for future installments! My e-mail address is bcronin@legendsrevealed.com.