Here is the latest in a series of examinations into urban legends about movies and whether they are true or false. Click here to view an archive of the movie urban legends featured so far.
MOVIE URBAN LEGEND: A John Wayne anti-Communism film was dubbed in Europe and other places as an anti-drug film.
Only John Wayne could portray a heroic investigator for the House Un-American Activities Committee, busting up Communists trying to "interfere" in labor unions in Hawaii.
And that's just what he did in Big Jim McLain in 1952.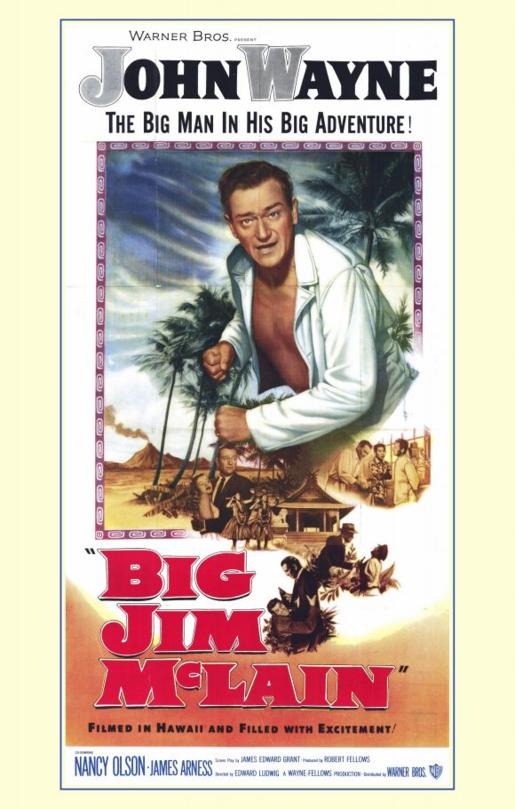 James Arness co-starred as Wayne's HUAC partner in the film.
Well, as you might imagine, such a topic would not be as popular in other countries as it would be in the 1950s United States, so in OTHER countries, Big Jim McClain was released instead as…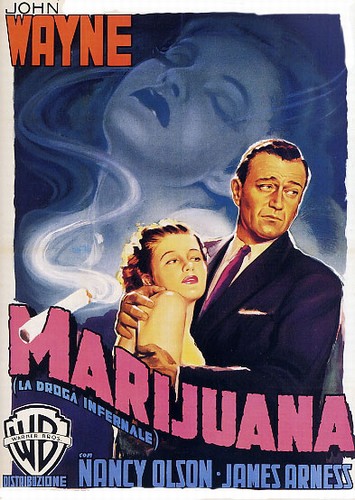 And here, Wayne and Arness are fighting the illegal drug industry, not Communists.
Pretty funny, huh?
The legend is…
STATUS: True
Feel free (heck, I implore you!) to write in with your suggestions for future installments! My e-mail address is bcronin@legendsrevealed.com.