Here is the latest in a series of examinations into urban legends about TV and whether they are true or false. Click here to view an archive of the TV urban legends featured so far.
TV URBAN LEGEND: There is a special R-rated version of Dexter's Labratory called "Dexter's Rude Removal."
A couple of years back, reader Stephen C wrote in to ask:
I was wondering if u could do a tv legend on this potential rumor on the internet. The rumor is that there is a never released Dexter's laboratory episode called Dexter' Rude Removal that was like a rated R episode. It seems true but it could be like the seinfeld has superman in every episode rumor that is widely believed to be true but isn't. Thanks.
Dexter's Laboratory, in case you don't know, was an animated television series lasting four seasons of 78 episodes. It stars a boy genius (Dexter) who often gets into trouble when his inventions go haywire. He has a dim-witted older sister named Dee-Dee.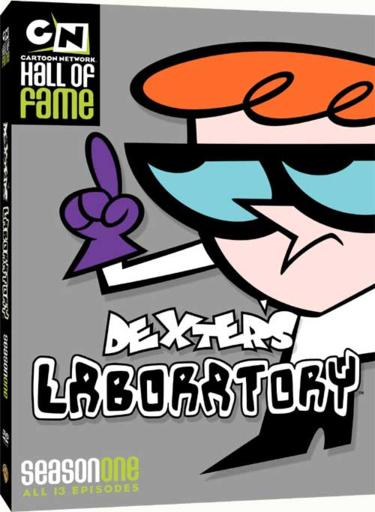 The show was created by Genndy Tartakovsky.
The show began in 1995 and ended in 2003 (the seasons were spread out – a pilot in 1995, then two seasons from 1996-1999 and two seasons from 2001-2003).
During the initial run of the series, there were rumors about a mysterious episode called "Dexter's Rude Removal" that was only shown at conventions and/or festivals.
Interestingly enough, when asked about it by the Deseret News' Scott D. Pierce, Genndy Tartakovsky actually confirmed the existence of the episode. "Dexter's trying to get the rudeness out of Dee Dee and so he creates the rude removal system. But they kind of get stuck in it together, and they create clones of themselves, which are rude. And we had them swear, but we had beeps over the swearing. So I think that's one that you can only catch at some festivals and stuff. But not on the air."
Pierce also quotes Linda Semansky, vice president of original programs for the Cartoon Network. "I still think it's very funny. It probably would air better late at night."
In January of this year, the episode was confirmed to exist for real. It was even temporarily available on Adult Swim's website (censored, though, of course).
In fact, here it is (this is an edited version of the censored version – the uncensored version was never made publicly available)…

Dexter's Rude Removal (1998 – Uncensored Version) by MrNorbert1994
The legend is…
STATUS: True
Thanks to Stephen C for the suggestion and thanks to Scott D. Pierce & Genndy Tartakovsky for the information!
Feel free (heck, I implore you!) to write in with your suggestions for future installments! My e-mail address is bcronin@legendsrevealed.com.