Here is the latest in a series of examinations into urban legends about TV and whether they are true or false. Click here to view an archive of the TV urban legends featured so far.
TV URBAN LEGEND: The staff of The Simpsons got a measure of revenge on Justin Timberlake after he took issue with the dialogue that they wrote for him for a guest appearance.
Since leaving his popular boy band 'N Sync in 2002, Justin Timberlake's success has exceeded pretty much everyone's expectations. First he became a world famous solo recording artist, releasing four hit albums (the first three of which have each gone multi-Plantium, meaning that they sold at least two million copies apiece, and the latest album is already nearing 500,000 copies sold since its release at the end of September 2013) along with eight top ten singles on the Billboard charts and three number one singles (including the quadruple-platinum selling 2006 smash hit "SexyBack").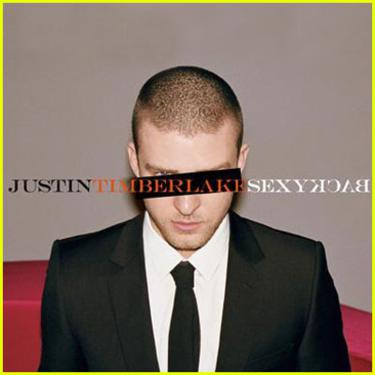 As if that was not enough, he then became a bit of a movie star, releasing a number of films (including a strong performance in the 2010 hit film The Social Network as Sean Parker, one of the founders of Napster).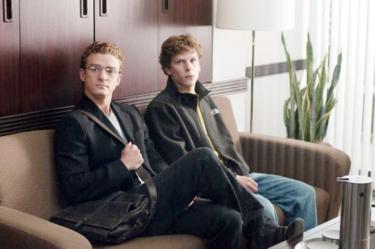 And as if that was not enough, he has also become an acclaimed comedic actor on television, winning two Emmy Awards for his performances hosting Saturday Night Live in 2009 and 2011. Timberlake is the youngest host to host the comedy show five times.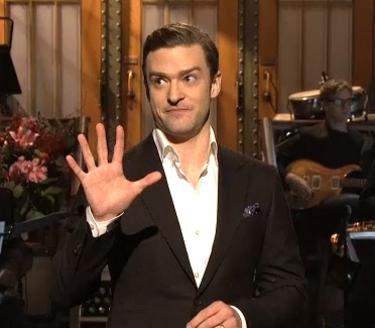 One of the best aspects of Timberlake's performances on Saturday Night Live, and likely what endears himself to so many people, is how willing he is to make a fool of himself on national television, both on Saturday Night Live and on guest appearances of his friend Jimmy Fallon's show, Late Night With Jimmy Fallon. It is always fun to see a major celebrity not take himself so seriously. However, while that is where Timberlake is today, that was not necessarily always the case. In 2001, a 19 year old Timberlake ran afoul a bit of the writers of The Simpsons when guest starring on the animated program and their "revenge" on him is pretty hilarious. Read on to see what they did!

If you want to feel old, just realize that "New Kids on the Blecch," the fourteenth episode of The Simpsons' Season 12 came out over twelve years ago! The episode, which has a U.S. Navy officer secretly forming a boy band around Bart and his friends as an attempt to brainwash kids into wanting to join the Navy, has gained a bit of a bad reputation in the years since its release as helping to popularize a specific type of Simpsons episode that has become more and more prevalent over the last decade plus, which is an episode that seems to be geared around the celebrity guest stars in the episode more than anything else. The episode itself, though, is quite good.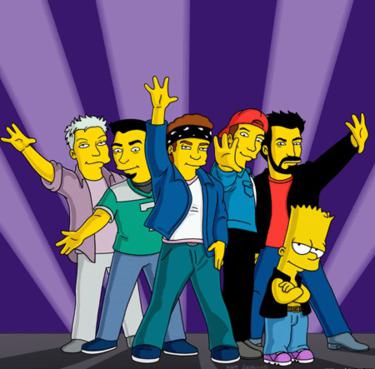 In "New Kids on the Blecch," the members of 'N Sync (Timberlake, JC Chasez, Chris Kirkpatrick, Joey Fatone, and Lance Bass) appear in the episode twice. First to welcome Bart's new group, the Party Posse, to the boy band world via a gift basket and later to try to help the Party Posse stop their producer/Navy lieutenant from destroying Mad Magazine's headquarters in New York City to prevent Mad from releasing a satirical takedown of the Party Posse (in a post-9/11 world, the scenes of a Manhattan skyscraper being destroyed seem pretty off. For a while, the destruction of Mad Magazine's skyscraper was actually edited out of re-runs of this episode).
During the recording sessions for the episode, Timberlake had a death in his family so he had to have his own private recording sessions separate from the rest of the group. When it came time for him to do his lines, the young singer took issue with some of his dialogue. Specifically, he felt that his character saying "Word" did not feel authentic, as it was not a phrase that he himself used. Ultimately, though, he relented and made the line delivery. According to Simpsons staff writer Matt Selman, though, the writing staff took umbrage to Timberlake's concerns and decided to have a little fun with the singer. During the first appearance of the band in the episode, the same line reading of "Word" by Timberlake was edited on to the end of every other line of dialogue Timberlake had, making it a recurring gag in the episode. Here's Timberlake doing the line…
The closing credits of the episode shows footage of the band recording their lines and the very last bit is, of course, Timberlake saying "word" during his recording session.
Obviously this was all in good fun, but it is still a pretty humorous example of why you might not want to make any waves when guest starring on a show as a young actor.
The legend is…
STATUS: True
Feel free (heck, I implore you!) to write in with your suggestions for future installments! My e-mail address is bcronin@legendsrevealed.com.